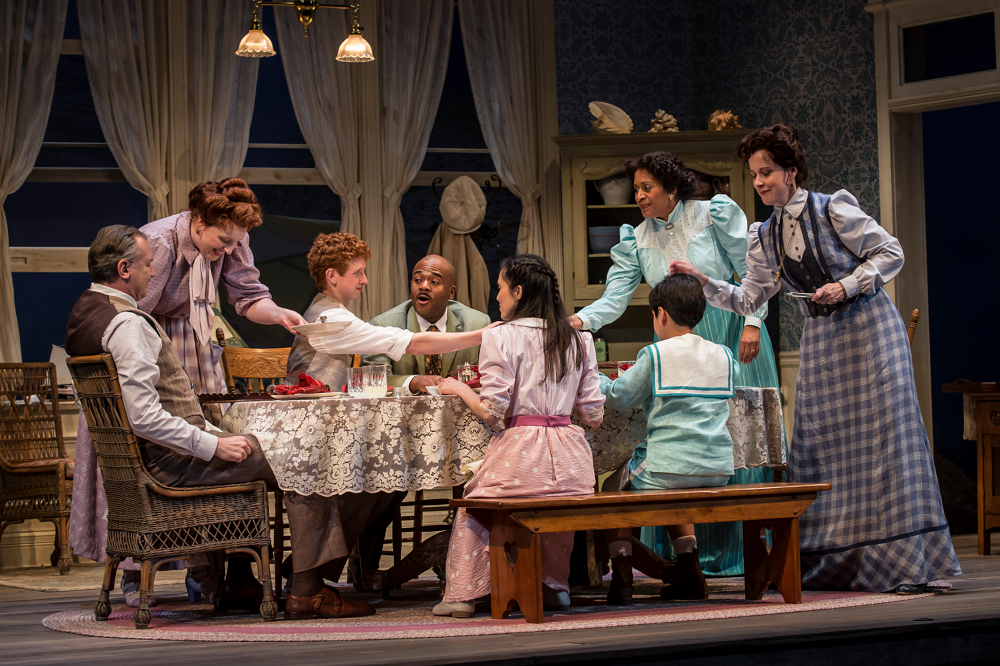 While we are all born into a family of sorts, I think we are all looking for where we belong from the beginning. Who are we without our mother, father, siblings or guardian? Who are we when we meet someone and feel that pull towards them? Will they accept us for who we are? And who is that really? That is what young Richard Miller is trying to figure out in Goodman Theatre's Ah, Wilderness.
Eugene O'Neill's slice-of-life comedy takes place in the Miller family home throughout the day of July 4th, 1906. Set in New England, surrounded by sand and water, two generations of family members are doing their best to support each other for who they are. Uncle Sid, the classic funny drunk uncle, is hilarious to all, except for his love of many years, who can't marry him because of this behavior. Little Tommy, Mildred, and Arthur Miller each want to be treated as older than they are and both Essie and Nat Miller just want to keep their family happy, courteous, and healthy. As for 16-year-old poet, Richard, all he wants is to show this world who he is – and marry his love, Muriel McComber.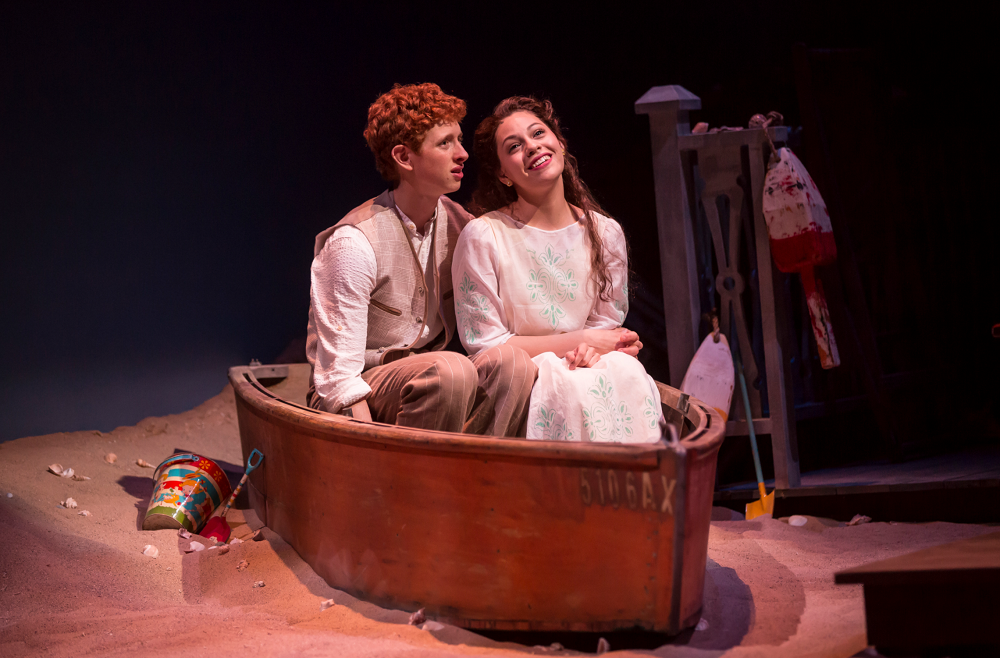 The sets, props, and costumes of Ah, Wilderness are top notch. Complete with both wet and dry sand, boats, and seaside paraphernalia surrounding the house, the cast is dressed to the hilt in period garb. The ceiling of the home is open, leaving one to feel like the sky is something that can be seen at any time, from anywhere, and that the world is your oyster. Fourth of July fireworks crack in the background throughout poignant scenes and we watch the sky move from day to evening to night throughout the show. The feel of all of this together is spectacular.
The cast of Ah, Wilderness is full of talent, and a true ensemble. While Richard (an endearing Niall Cunningham) is the driving force of the show, there isn't a character that doesn't make their mark and express their personality. There are actually several characters that are on stage for a single scene, and even they make just as large an impression.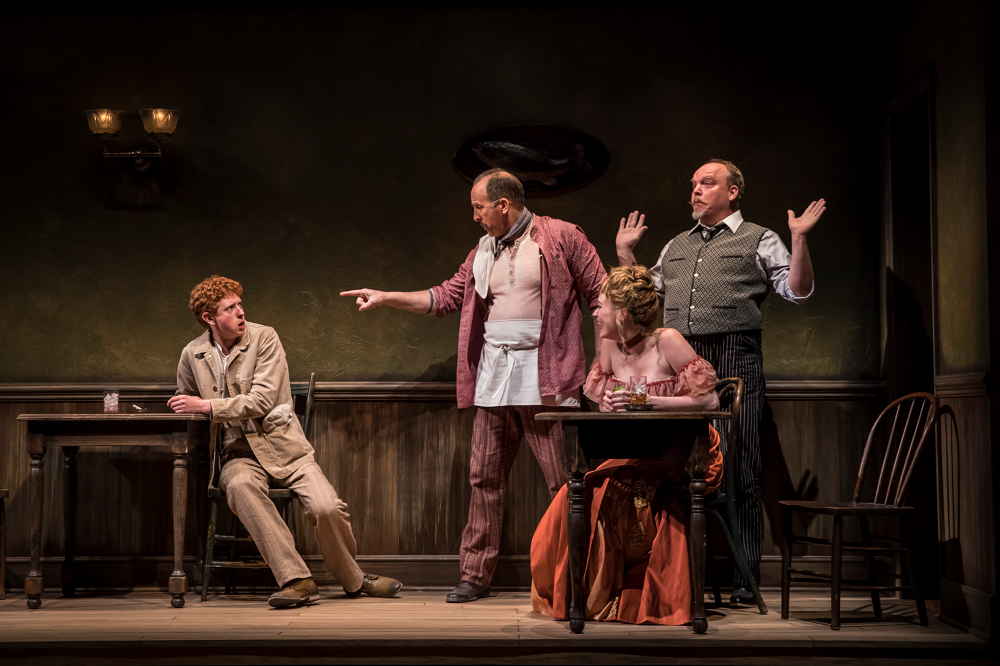 Which brings me to the one nagging feeling I had after watching the production. There are fifteen characters in Ah, Wilderness, seven of whom are in a single scene or two. All of the actors are talented and well cast, but when the show was over, I felt myself wondering why some of these roles weren't combined. What were the actors doing during the entire first or second act while waiting for their single scene? This is surely not a pressing matter, but because I find myself still lingering on the question, you may as well. And while I truly don't have a commentary in terms of talent about which roles should be combined, it still strikes me as odd that so many skilled actors spent so much of their time off stage.
Ah, Wilderness is well cast, well directed, and well produced. A rare comedic piece by Eugene O'Neill, you will find that there is no tragedy to be found. This coming-of-age story is one that so many of us have experienced in our own way that you may find yourself identifying with the naiveté, good intentions, and life surprises. We've all been there.
Goodman Theatre: Ah, Wilderness Chicago Review – Ah, Wilderness is playing at The Goodman Theatre through 7/23/17. Tickets can be purchased at a discount through Goldstar or by calling (312) 443-3800. Goodman Theatre is located at 170 North Dearborn in Chicago.