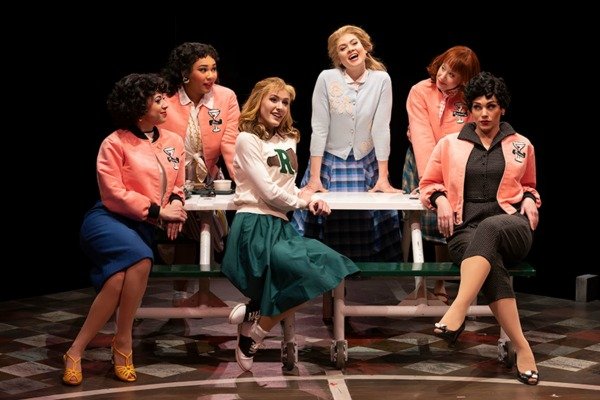 The greasers are back! When the Pink Ladies and the T-Birds descend onto a stage, you know that you're in for some nostalgia. Marriott Theatre's new production of Grease brings just that.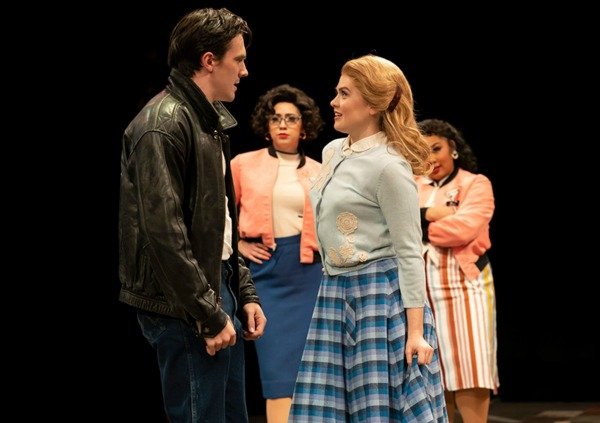 A story of young love, Sandy and Danny meet at the beach and spend a summer together. When school starts, they both assume they may never see each other again. After a setup by their friends, they find that they attend the same high-school. Can "summer Danny" be the same guy he was at the beach? And can "summer Sandy" be cool enough for the Pink Ladies and the T-Birds? Those are the questions that need to be answered.
The play of Grease is different from the movie, so don't go to the theater expecting to see Olivia Newton John in tight black spandex. The characters are a little different, the couples are a bit different and there are some songs and scenes that you won't be familar with. Give it a chance! If you have always wanted to see Sandy punch someone, this is your opportunity.
While you are going to be familiar with many of the songs in the score ("Summer Nights," "Greased Lightning," "You're The One That I Want"), there are a few numbers in the Marriott production that really stood out.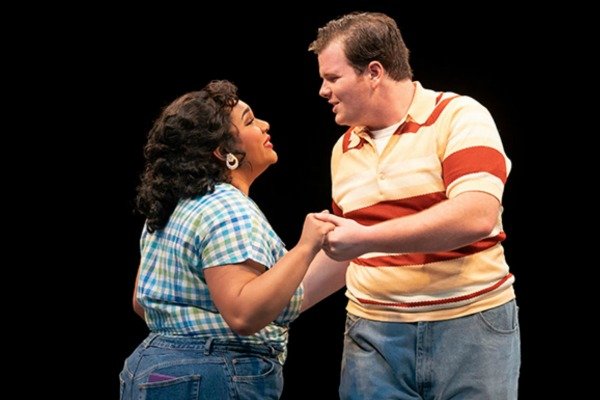 "Those Magic Changes" is a fun song that is only sung in the play, not the movie. Performed by Doody (a charismatic Michael Kurowski) and the rest of the company, it is charming and swoon-worthy. "Mooning" is an adorable number sung by Roger and Jan (an endearingly hilarious Tiffany T. Taylor) that will give you the feels.
If you're familiar with the movie, you know the "Hand Jive" song from the dance, but this version is even better. There is so much to watch and so many fun tricks being performed, you wonder how they can manage it every single performance.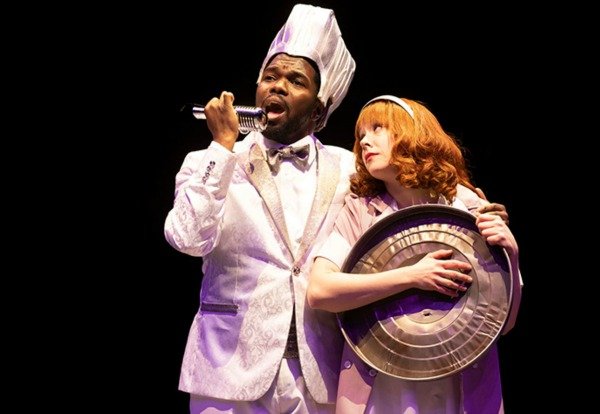 Then there is the Teen Angel. Pink Lady, Frenchy (a very cute Landree Fleming), wishes that she had a guardian angel to help guide her way – and he appears, along with his hair-roller-clad ensemble. Crooner Jonathan Butler-Duplessis struts onto the stage and entertains everyone as the Teen Angel – right down through the number encore. You'll find yourself hooting at this one, believe me.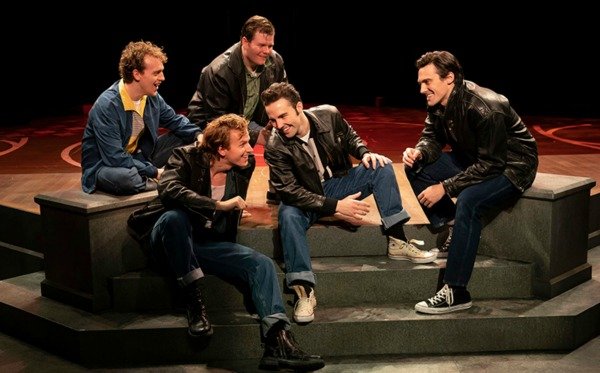 Overall, Grease is an entertaining show where each character gets a chance to highlight a little of their own world for the audience. You'll leave with songs in your head and a smile on your face. A good time all around.
Marriott Theatre: Grease! Chicago Review – Grease! is playing at Marriott Theatre through 3/15/2020. Tickets can be purchased by calling (847) 634-0200. Marriott Theatre is located at 10 Marriott Drive in Lincolnshire.