The Highland Park Players' Kinky Boots is a captivating musical production that celebrates acceptance, diversity, and friendship. You will walk out of the theater with a smile on your face!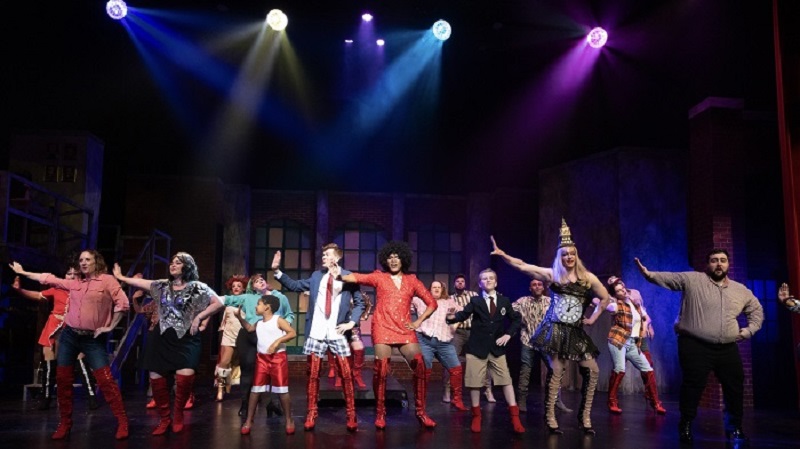 Kinky Boots is one of my favorite movies. I watch it multiple times per year and love every moment. With a beautiful message of acceptance and inclusion (both of others and yourself), it's a show that I was excited to see brought to the Broadway stage by Harvey Fierstein and Cyndi Lauper in 2013.
With a busy schedule, I hadn't had the opportunity to see it on stage when it toured through Chicago, although I watched the filmed stage version. It was fun and the songs were engaging, but I never felt the magic while watching it. Thankfully, the Highland Park Players' new production of Kinky Boots had the magic I'd been looking for.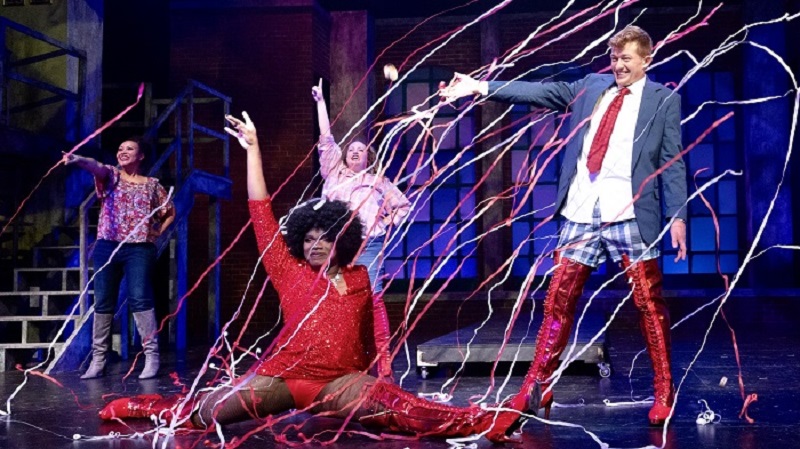 Kinky Boots is the story of two people trying to figure out their place in the world. Charlie, born into a family of generations of shoemakers, wants to move to London and do anything else with his life. Lola, a drag queen who was raised by an unaccepting father, feels her power when she is dressed as herself in all of her glory, but not as Simon, the uncertain man underneath.
With Charlie's sudden inheritance of the shoe company and his observation of Lola's ineffective and broken boots – built for a woman's stature instead of a man's – they develop the idea of creating Kinky Boots footwear for the underserved drag community.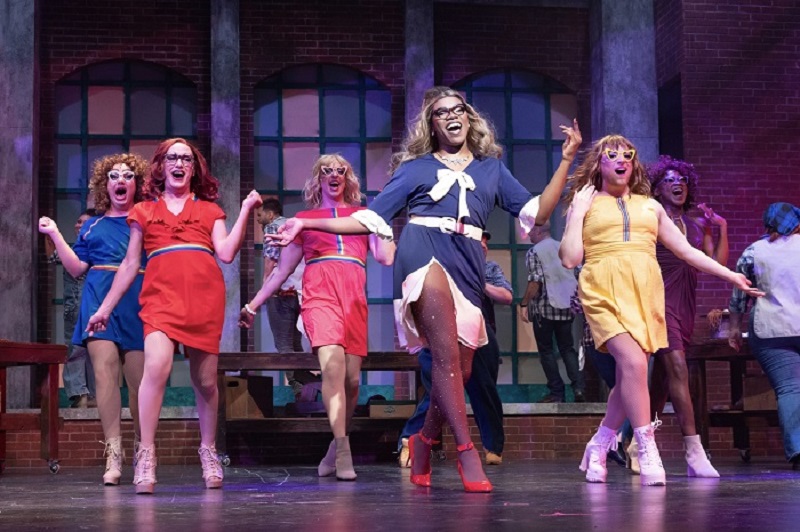 In this new production of Kinky Boots, the warmth comes across from the stage. The sets are open and welcoming, the costumes (particularly the gorgeous frocks that Lola and her Angel dancers wear) are connected and lively, and the through-line of red high-heeled boots and shoes add a level of entertainment.
Ben Frankart's Charlie is passionate and committed (with a beautifully crisp singing voice), Anania Williams' Lola is magnetic while in performance mode, and Hannah Kipp's Lauren is hilarious and entertaining.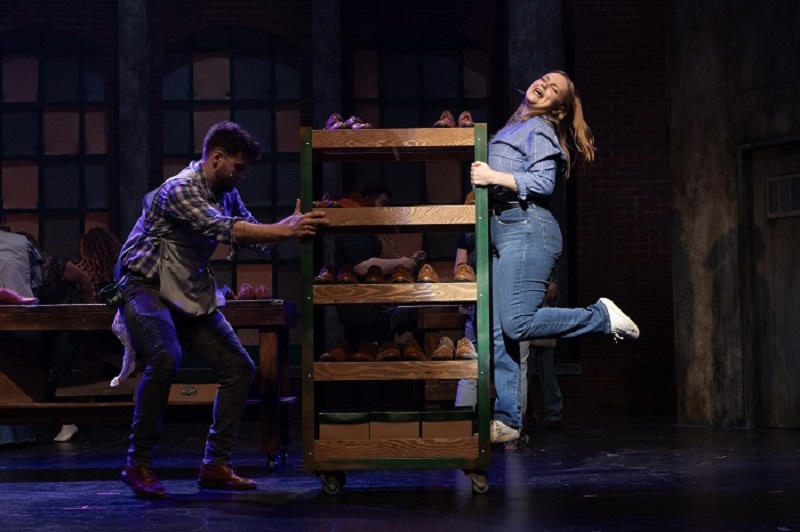 Along with the rest of the talented company (including an adorable Campbell Hinsley as a young Lola/Simon), the audience was rooting for these people. The characters were committed to their respective paths and the actors had a fantastic time performing it – which is often the best experience an audience member can have.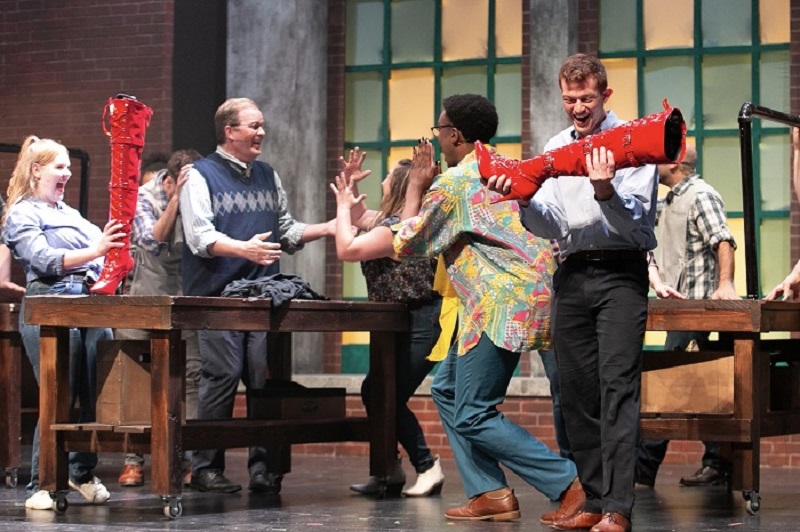 The Highland Park Players' production of Kinky Boots runs for 2 hours 15 minutes including a 15 minute intermission. It is a limited run, so grab your tickets while you can!
Highland Park Players Kinky Boots Chicago Review – Kinky Boots is playing at McGrath Family Performing Arts Center through 8/27/2023. Tickets can be purchased on their website or by calling (224) 212-0477. The McGrath Family Performing Arts Center is located at 1100 Laramie Ave in Wilmette.