Gypsy is a classic musical that takes audiences on a captivating journey through the tumultuous life of Momma Rose and her two daughters, Baby June and Louise. Set against the backdrop of the vaudeville era, this show is a collection of famous songs, tricky family dynamics, and an ultimately uplifting story.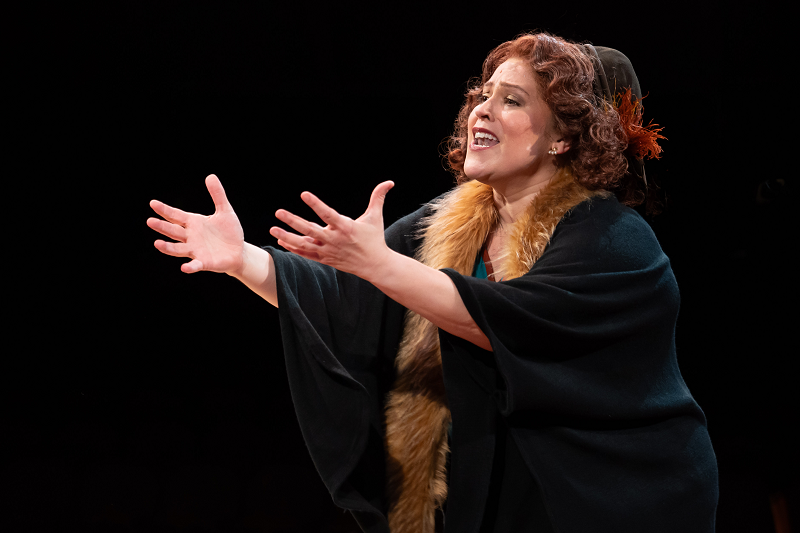 If you think you have an overbearing mom, it's time that you meet Momma Rose. The brash, in-your-face stage mom who was "born too soon and started too late" is the kind of woman that you may want on your side, but clings so tightly to her children and her dreams that there is no letting go.
The Marriott Theatre's new production of Gypsy: A Musical Fable is colorful, funny, and chock full of talent. Produced on their in-the-round stage, this heartfelt show is a great evening of entertainment.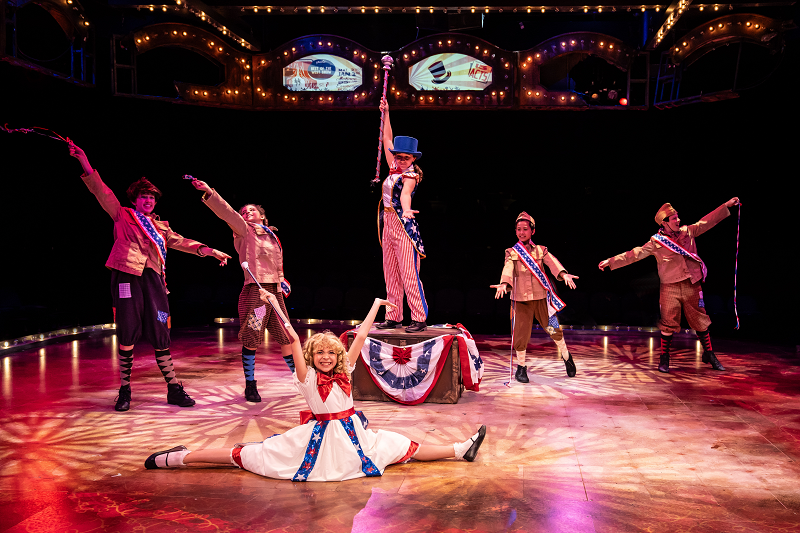 Gypsy is the story of Momma Rose and her daughters, June and Louise. Rose, in all of her hardcore ambition, is determined to make June a star. June has the blonde ringlets, the personality, and the singing and dancing prowess to potentially go places, but this is going to happen whether anyone likes it or not.
Louise, who has been told her whole life that she has no talent, performs in the background and dreams of a stable life with a stable family on a farm full of animals.
With the assistance of Herbie, the kind and loving agent who gets swept up into the family, Rose does anything she can – at any cost – to see her baby's name in lights. And "baby" is the key word in this situation, as the girls have no idea how old they are. Rose continues to treat them as if they are children and they will tell anyone that they are 10 years old – every single year – if asked.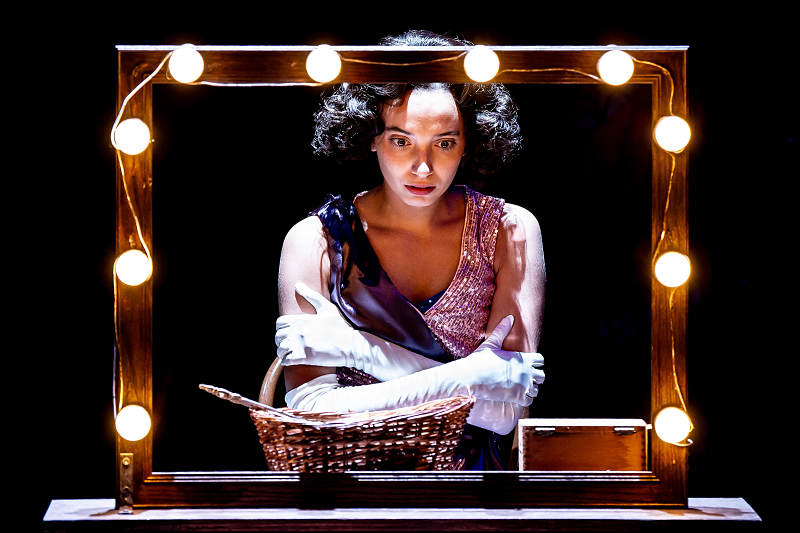 The fun twist of this story is that although Rose is the highlighted character, and certainly has the most timeless and memorable songs, in the end, it is Louise's story. Gypsy is the semi-biographical story of Gypsy Rose Lee, one of the most famous and most successful burlesque entertainers who became popular for her quick wit and striptease.
It is important to mention that while Gypsy is a story of Louise's experience with her mother, her sister, and various other characters, it is called "A Musical Fable" because there were many stories told by the real Gypsy Rose Lee (born Rose Louise Hovick) that can't be fully substantiated. Could they be true? Of course. But could they have been embellished? Well, that's showbiz. So take the story for what it is and enjoy it!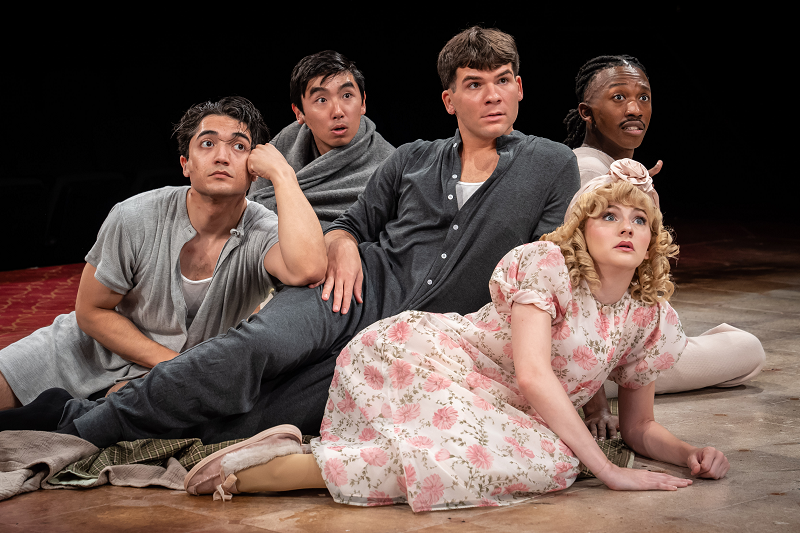 The Marriott Theatre's production is headlined by a stellar cast. Lucia Spina's Rose is fierce and sassy, Nathaniel Stampley's Herbie is gentle and wanting, Lauren Maria Medina's Louise is hopeful and hurting, and Tori Heinlein's June is a bundle of humor. Along with an adorably talented Baby June and Baby Louise (Elin Joy Seiler and Milla Liss) and an incredibly entertaining performance of "You Gotta Get A Gimmick" with Sawyer Smith, Leeanna Rubin, and Emily Rohm, it was hard to stop smiling.
While the story does have a fabulously directed scene where Gypsy perfects her burlesque stripping (complete with on-stage quick changes), there is nothing gratuitous or overly provocative. Burlesque at this time was more about the art of the tease, not nudity. Along with a short discussion about what burlesque is, I would be comfortable recommending this show to kids 12 and older.
Gypsy: A Musical Fable runs for approximately 2 hours 30 minutes including a 15-minute intermission. With classic songs like "Everything's Coming Up Roses," "Let Me Entertain You," and "Together Wherever We Go," you're going to love getting wrapped up in Gypsy!
Marriott Theatre: Gypsy: A Musical Fable Chicago Review – Gypsy: A Musical Fable is playing at Marriott Theatre through 10/15/2023. Tickets can be purchased through the Marriott Theatre website or by calling (847) 634-0200. Marriott Theatre is located at 10 Marriott Drive in Lincolnshire.