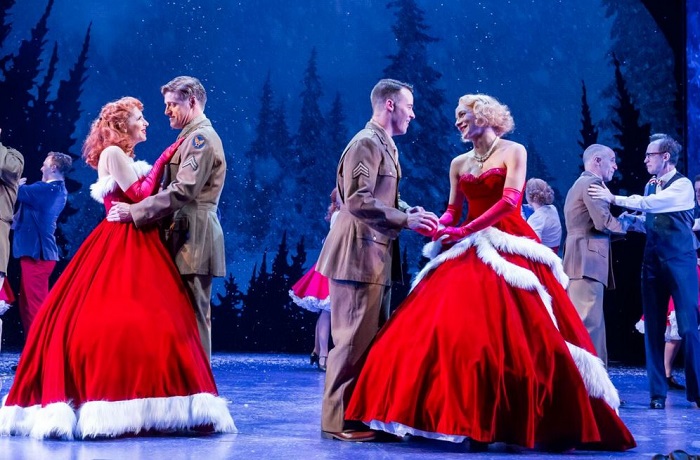 It's time to take a trip this holiday season – back to 1954 to be exact. Drury Lane's production of White Christmas is like visiting a moment in time that some of us have never experienced and some remember fondly. Where hair was groomed perfectly, dresses floated on air and pinups were voluptuous. Where watching Gene Kelly, Fred Astaire and Ginger Rodgers dance was mesmerizing. And while this script is the same as many other productions that have been performed around the country, I can tell you that this one truly transports you back to White Christmas.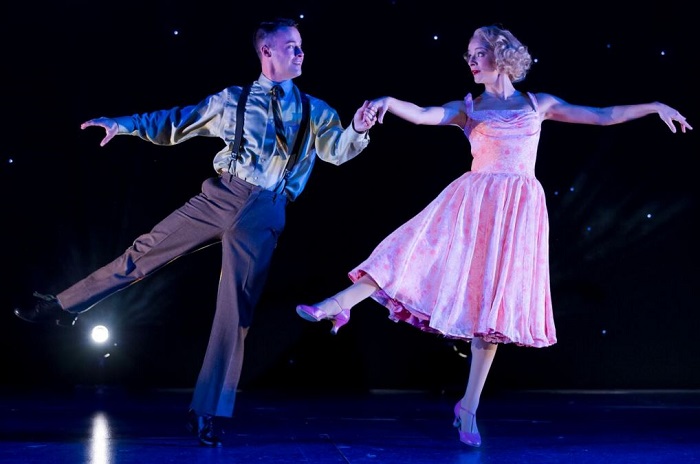 Directed by William Osetek and starring Sean Allan Krill, Matt Raftery, Gina Milo and Erica Stephan, Drury Lane's White Christmas is full of life and nostalgia. Everything down to the hairstyles and undergarments are period, which makes this journey into the past that much more enjoyable and authentic. Mr. Krill as Bob Wallace carries a sincerity that you want to believe in. Mr. Raftery and Ms. Stephan (as Phil and Judy) fill the stage with an energy that is magnetic (particularly when dancing together.) And by the second act, the audience is hypnotized by Ms. Milo's Betty in a nightclub. With charismatic and hilarious supporting characters as well as unbelievably talented dancers, this production is a can't miss.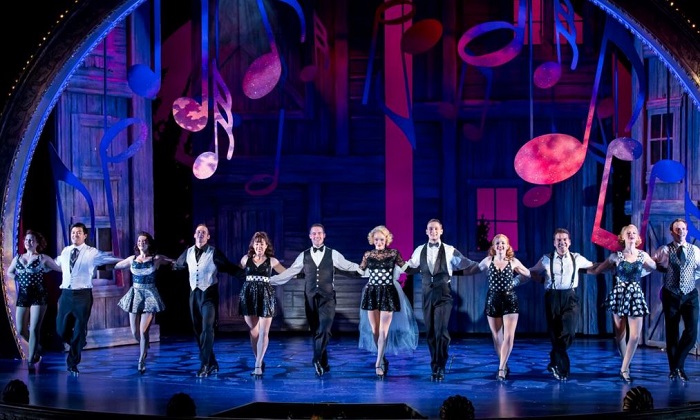 White Christmas is the story two army men, their general and two sisters all coming together to create one beautiful evening. Let Drury Lane's White Christmas be a beautiful evening for you.
Drury Lane Theatre: White Christmas Chicago Review – White Christmas is playing at Drury Lane Theatre through 1/3/16. Tickets can be purchased at a discount through Goldstar or by calling (630)530-0111. Drury Lane Theatre is located at 100 Drury Lane in Oakbrook.
Summary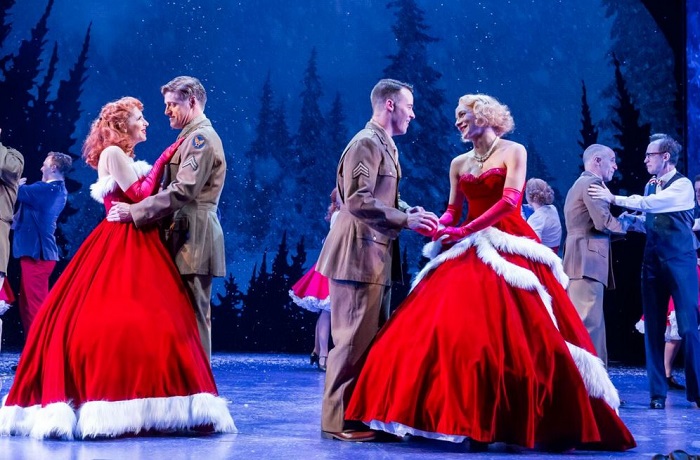 Article Name
Drury Lane Theatre's "White Christmas" Is A Blast From The Past
Description
Drury Lane Theatre's production of "White Christmas" will whisk you away this holiday season. Make it a date and revisit this timeless classic.
Author