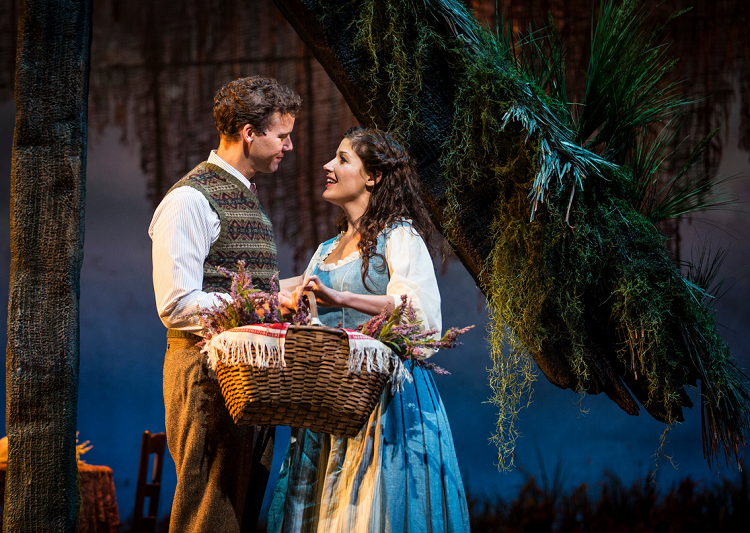 Brigadoon – a small Scottish town that appears for one day every hundred years – has arrived in Chicago. Luckily for us, it is here for more than one day! Brigadoon (directed and choreographed by Rachel Rockwell), a production being held at The Goodman Theatre through 8/17, is about the small Scottish village from the 1700's that is impacted by strangers from the 1900's during the one day that the town awakens each century. Those familiar with the movie (starring Gene Kelly and Cyd Charisse) will be pleasantly taken away by the familiar songs and story and those new to the legend will find that it's "almost like falling in love."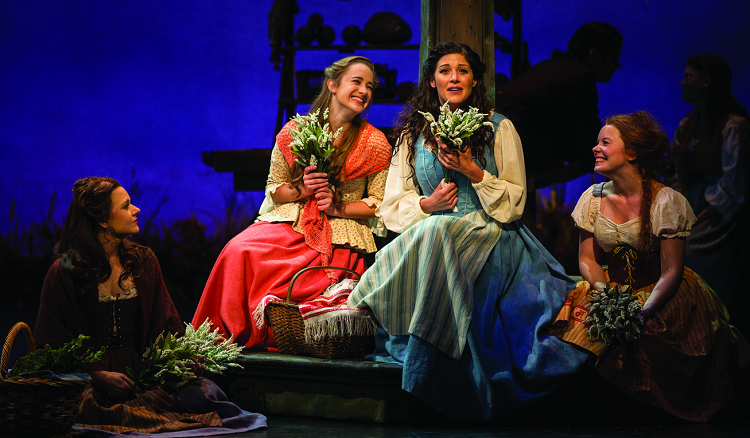 Our leads in this production, Tommy Albright (played by a crush-worthy Kevin Earley) and Fiona MacLaren (a strong, but tender Jennie Sophia) have a natural chemistry that floats the audience through their love story. Both actors have lovely, engaging voices and, speaking for the audience and myself, we would have enjoyed hearing more from them had the music and lyrics allowed. That being said, "The Heather On The Hill" was an enchanting reminder of what it's like to fall in love.
The comic relief in Brigadoon was played beautifully by both Rod Thomas (as Jeff Douglas) and Maggie Portman (Meg Brockie) to the point where they stole most scenes that they were in. While I noticed that Ms. Portman was far smaller in stature than Mr. Thomas, it was almost a bit of extra fun to watch her dominate her scenes with him. That being said with this match made in comedic heaven, "Love Of My Life" was hugely entertaining.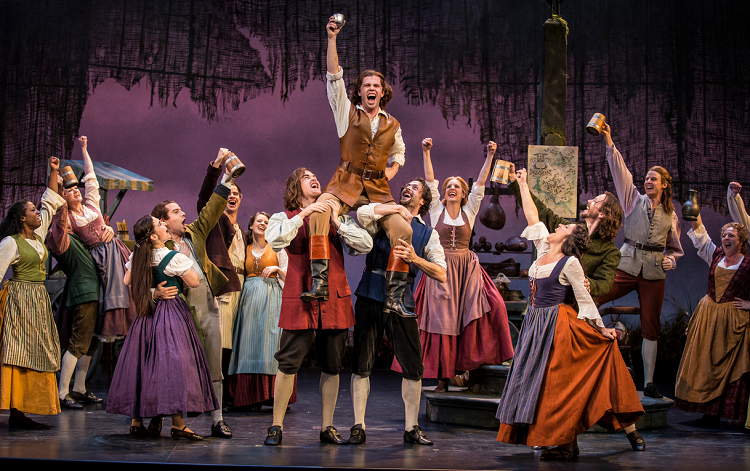 Far more than any other production I've seen, the Goodman's performance of Brigadoon is just as packed with dance as it is with song. This gave the show a more modern feel and accentuated everything from the rowdiness during group scenes to the heartbreak and tender young love during others. One standout dance performance was that of a mourning Maggie Anderson (played by Katie Spelman) during the second act. My heart broke for her.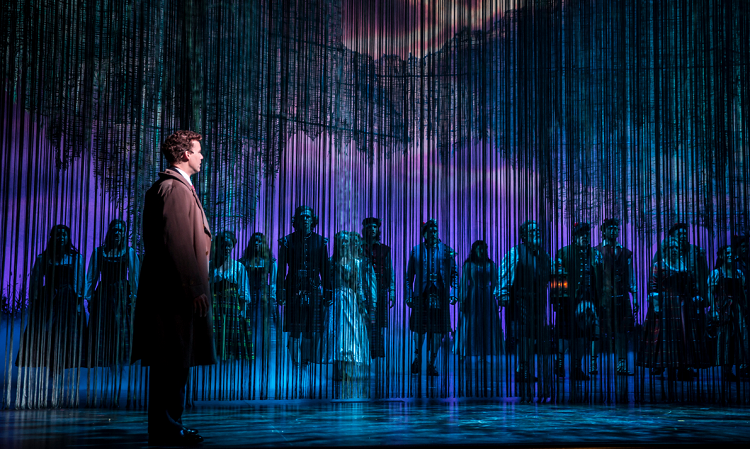 Making time to see the new production of Brigadoon is something that you're going to want to do. The run has been extended twice and it seems that that is due to the popularity and success of the show. You will want to buy tickets sooner rather than later, as I expect that they will sell out!
Goodman Theatre: Brigadoon Chicago Review – Brigadoon is playing at The Goodman Theatre through 8/17/14. Tickets can be purchased through the Goodman Theatre box office online or by calling (312) 443-3800. Goodman Theatre is located at 170 North Dearborn in Chicago.
Summary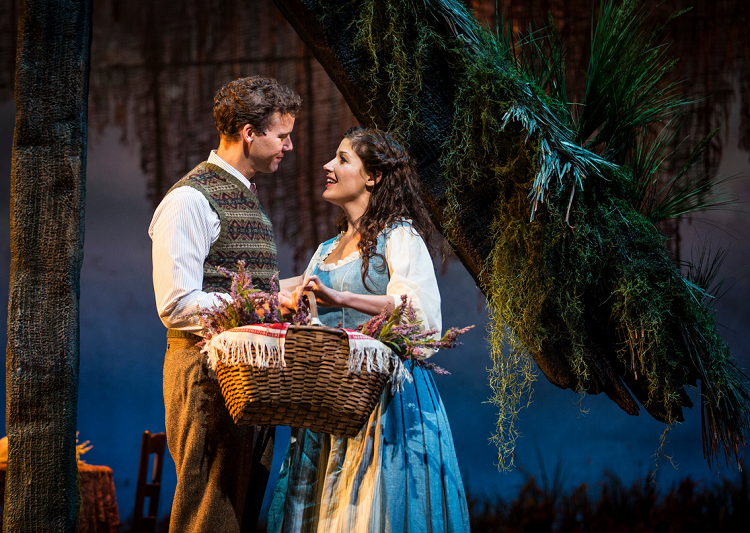 Article Name
Goodman Theatre: Brigadoon Appears In Chicago - And Stays For More Than Just One Day!
Description
Brigadoon has landed at the Goodman Theatre in Chicago! It is a wonder of theatre, dance and music, so don't miss this great production!
Author