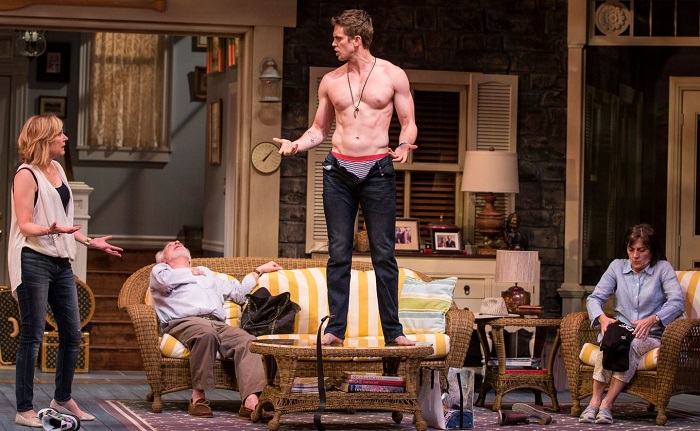 Sibling relationships are complicated – particularly when one of the siblings is a self-involved actress who is used to getting her way. Vanya and Sonia and Masha and Spike is a slice of life story about two aging siblings who get a weekend visit from their movie star sister and her boy toy. Vanya and Sonia, still residing in the home of their childhood, took care of their sick parents until they died and now live their day to day lives drinking coffee, birdwatching and fighting with each other. When their successful sister Masha and her feisty companion Spike arrive, the upset of normal life begins. Add a housekeeper who does voodoo and tells the future as well as a neighbor who dreams of being Masha and craziness ensues.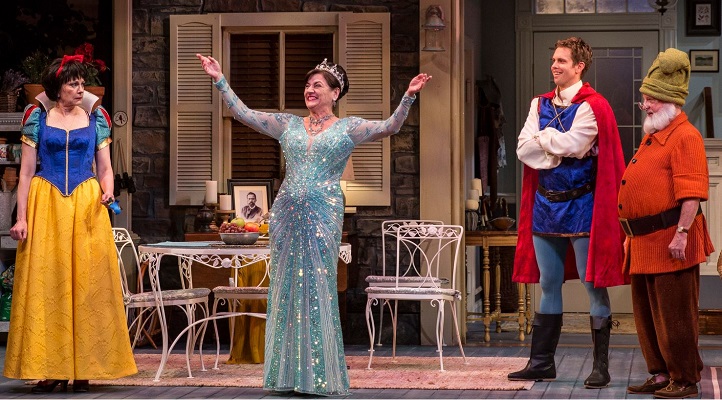 Goodman Theatre's production of Vanya and Sonia and Masha and Spike will have you laughing out loud and recalling moments that relate to your own life. Led by Ross Lehman as Vanya, Janet Ulrich Brooks as Sonia and Mary Beth Fisher as Masha, the cast has a natural give/take that allows for many shining moments for both the characters and the actors. Vanya's monologue about what is missing from the modern age is a piece of art that you wish would go on and on. Ms. Ulrich Brooks and Ms. Fisher have a cry-fest that you will both relate to, laugh at and wish that you could join in on. Jordan Brown (Spike) has a reverse strip tease (complete with over-the-top facial expressions) that will have you rolling in your seat and E. Faye Butler (Cassandra) performs a voodoo curse that you never see coming. All of these moments (and many more) make this show one that you need to see.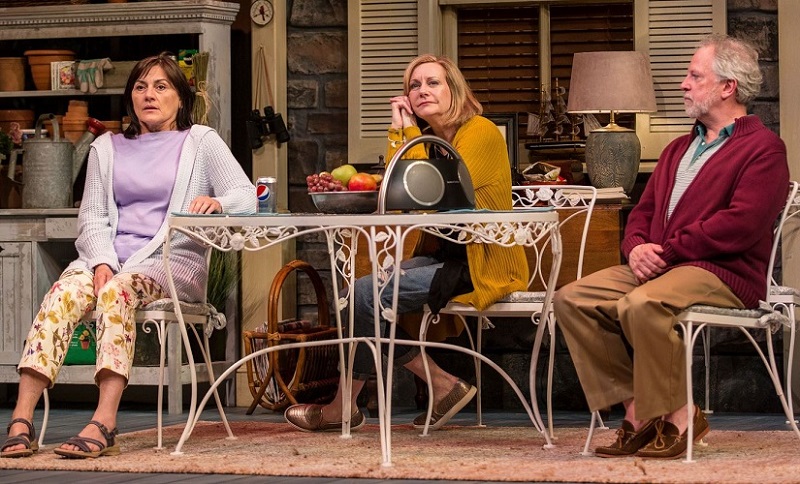 With a set that is built close to the front of the stage, the audience feels as if they are in the sibling's yard and front room. There is an intimacy built right into the first moments that continues on until the end. The shadows cast by invisible branches and the lighting of both sunrises and sunsets allow you to enter this world in a very real way even when the story in front of you seems a little surreal. Vanya and Sonia and Masha and Spike makes for a laugh riot that you're not soon to forget.
Goodman Theatre: Vanya and Sonia and Masha and Spike Chicago Review – Vanya And Sonia And Masha And Spike is playing at The Goodman Theatre through 7/26/15. Tickets can be purchased at a discount through Goldstar or by calling (312) 443-3800. Goodman Theatre is located at 170 North Dearborn in Chicago.
Summary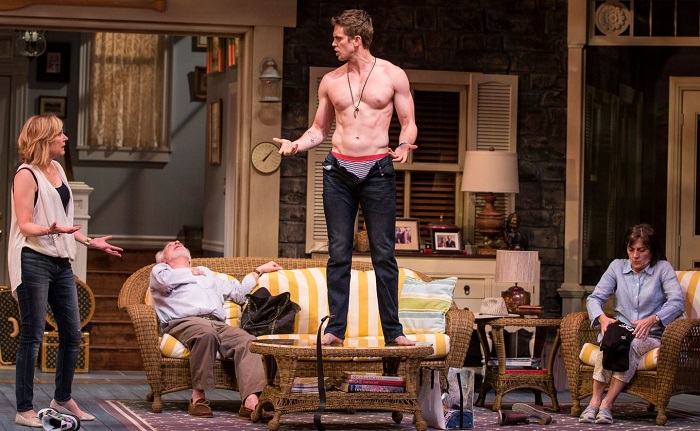 Article Name
Description
Goodman Theatre's production of "Vanya and Sonia And Masha And Spike" is a hilarious and entertaining evening. Give yourself the gift of comedy.
Author