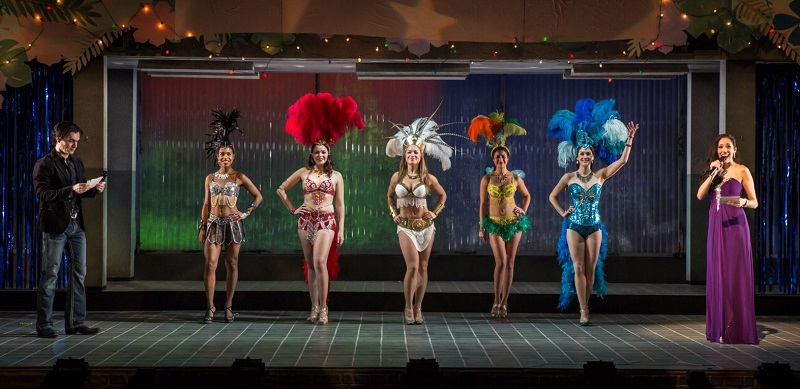 As the Goodman Theatre curtain rises in the Albert, the audience meets Ciliana, the narrator of Another Word For Beauty. She is older; she is spunky; she makes you laugh. And so it goes for a few minutes – until you aren't sure what you are watching.
Another Word For Beauty is a slice of life show about a Colombian women's prison called El Buen Pastor. For a few days out of each year, the women in the prison nominate and dress their cell block entry for a beauty pageant held within the prison walls. The winner gets nothing monetary or beneficial other than the love and reverence of the other inmates for the next year, but it is worth it just for that small scrap of societal normality.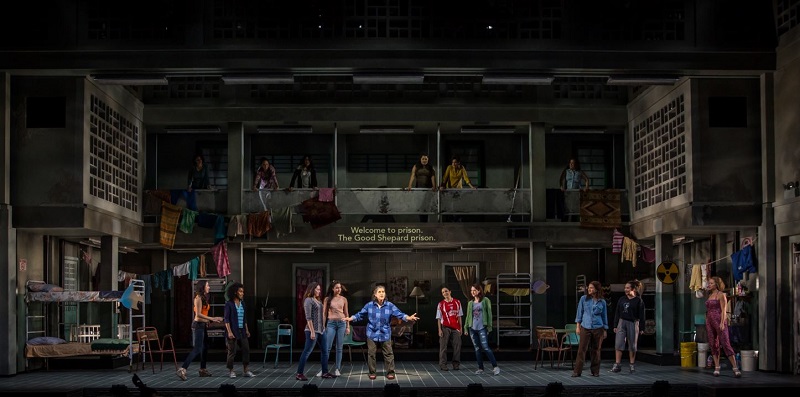 This show has so much information packed into it that I'm not sure it knows what it wants to be. At times it is hilariously funny. At other times the characters sing in melancholy song. Still at other times there are dramatic scenes or memories meant to pull at your heartstrings and moments later a discussion about political propaganda. Each of these could be a show in its own right, but together it is like trying to complete a jigsaw puzzle with pieces from a different box.
This is not to say that the show is without talent. The cast of Another Word For Beauty does much with what they're given. There were many moments where the audience roared with laughter – mostly due to the combination of the script and how the player (including standouts Socorro Santiago, Dan Domingues, Heather Velazquez, Yunuen Pardo and Marisol Miranda) chose to deliver it. A head nod, a stutter, a dance – there are truly hilarious moments. But when it came time for the dramatic, the show lost all momentum.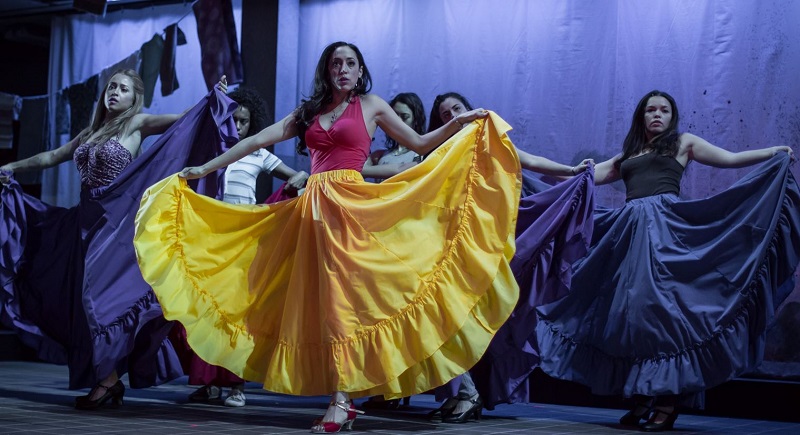 Another Word For Beauty includes a lot of information about Columbian politics, history and mistreatment of inmates within prison walls. While I think that this mix was well intended, the message came across as muddied.
Goodman Theatre: Another Word for Beauty Chicago Review – Another Word for Beauty is playing at The Goodman Theatre through 2/21/16. Tickets can be purchased at a discount through Goldstar or by calling (312) 443-3800. Goodman Theatre is located at 170 North Dearborn in Chicago.