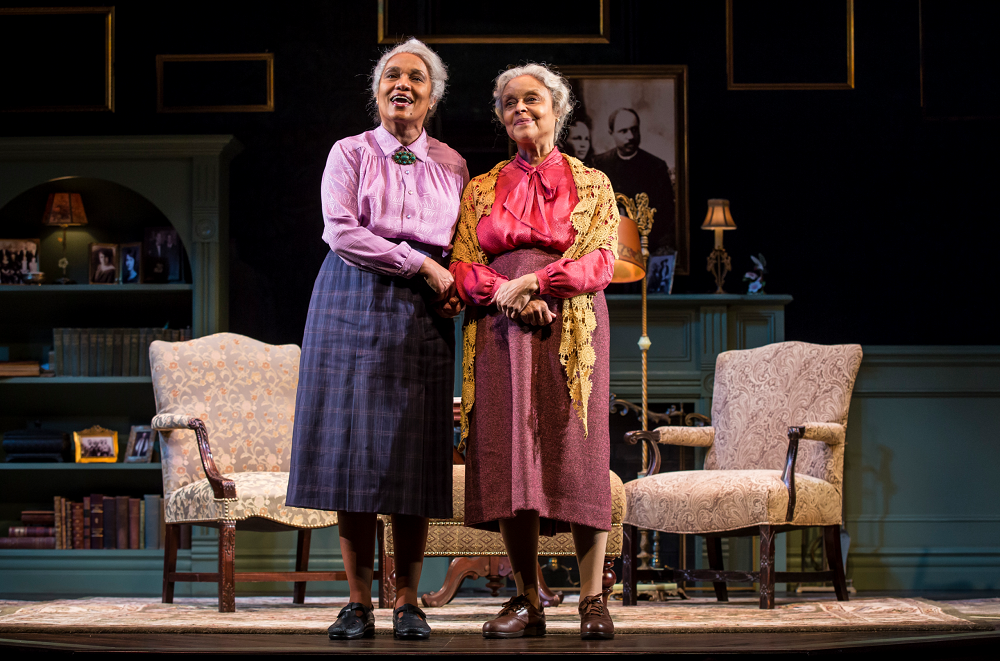 There is something special about spending some time with your great-aunt or grandma. Sitting around with a cup of tea, hearing her stories, you start to envision a different time. A time where there were no cell phones or computers and people sang in rocking chairs on the porch at night. A time where nobody was thinking about the keto diet and every meal was made from scratch. A time where our elders' stories were the entertainment.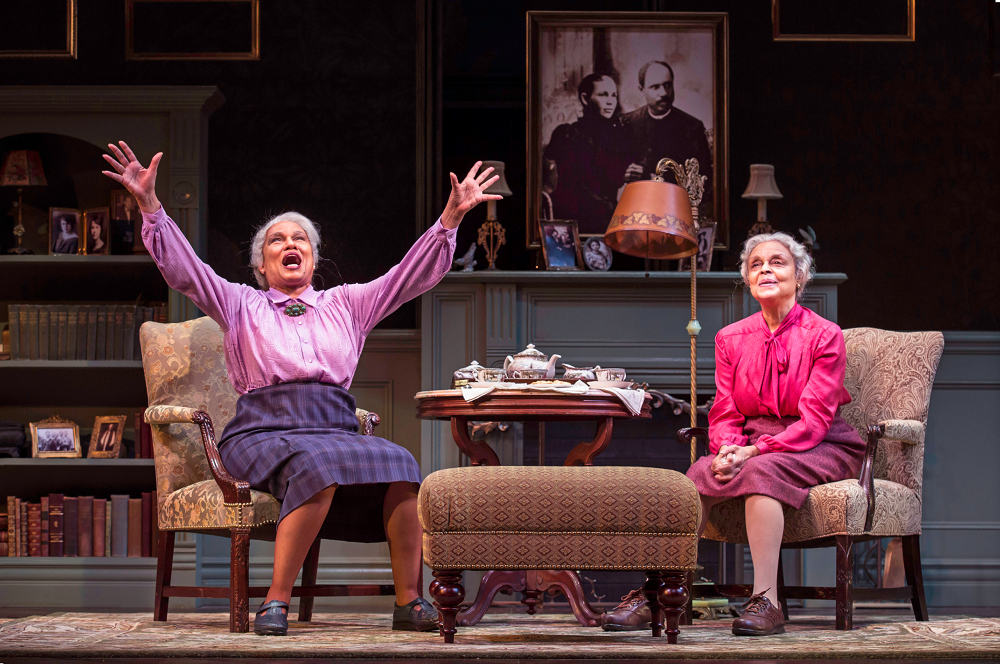 Goodman Theatre's "Having Our Say" is an experience just like this. Having been invited into the Delany sisters' home for the evening, you get the pleasure of hearing their stories – only their stories aren't like those we experience today. That is because real-life women Sarah and Elizabeth Delany are 102 and 100 years old respectively, and this is their story.
Sarah "Sadie" Delany, born in 1889, was the first African-American woman to teach domestic science in the New York high-school system and Annie Elizabeth "Bessie" Delany, born in 1891, was the second African-American female licensed dentist. Neither woman ever married, saying that this contributed to their old age since they "never had husbands to worry us to death." They took daily spoonfuls of cod liver oil and cloves of garlic, did yoga, and lived together until Bessie passed away in 1995 (at 104 years old), with Sadie passed a few years later, in 1999 (at 109 years old).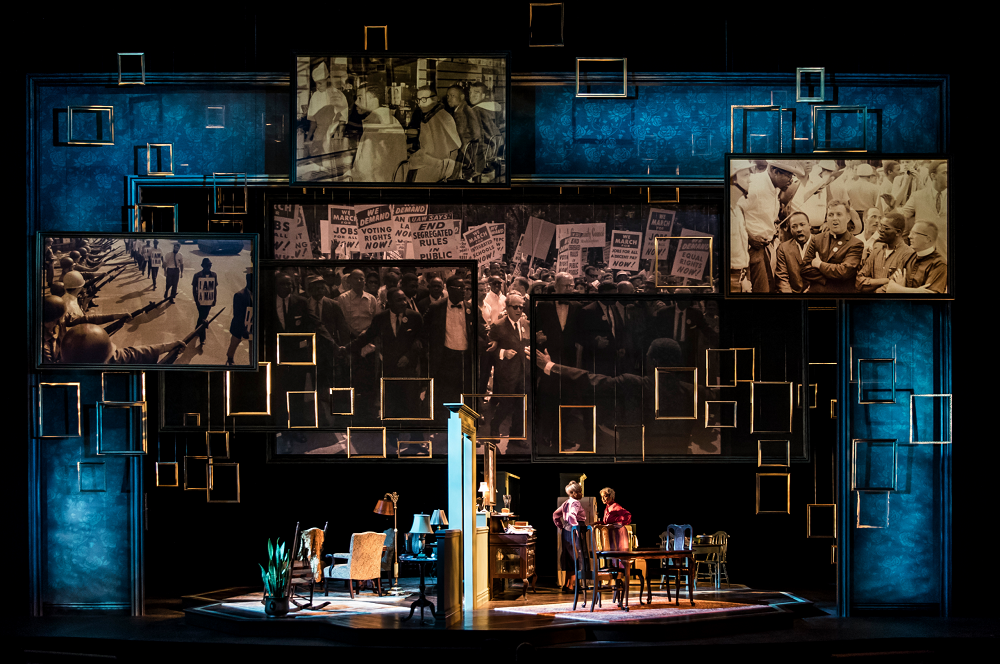 It is important to understand that this lovely performance at Goodman is the story of two very real people. This is their story, brought to life by nuanced performers Ella Joyce (as Bessie) and Marie Thomas (as Sadie). Even in the 856-seat Albert Theatre, the audience is made to feel as if our leading ladies are speaking only to us and a few friends. As if we are all sitting together while they show us photos of their family (all of whom have passed) and prepare dinner in honor of their beloved father's birthday.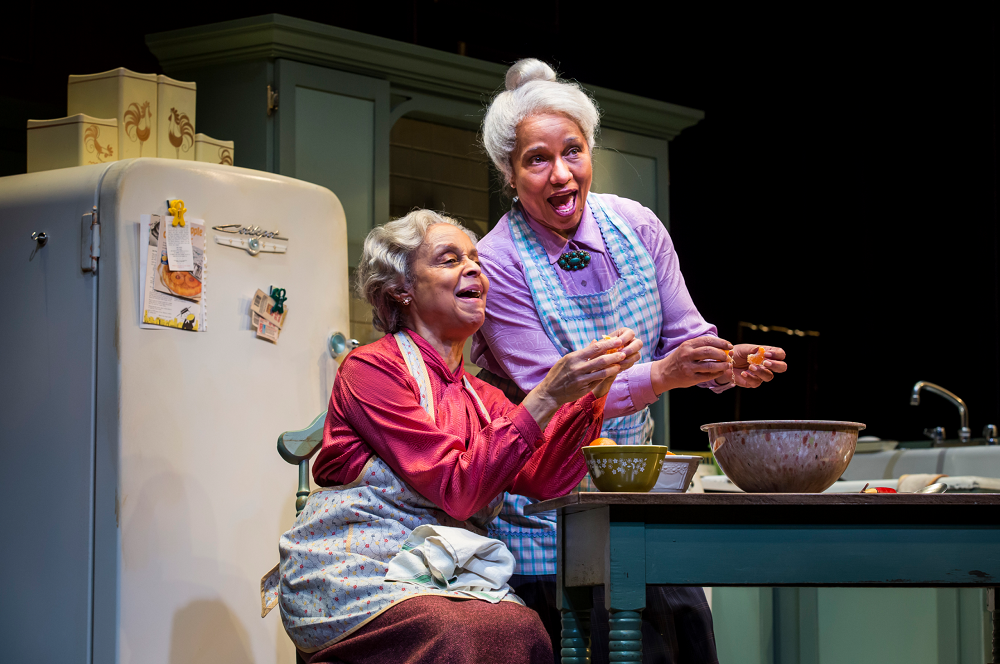 While taking all of this into consideration, this two-hour production is both a literal and figurative commentary on their lives. The characters speak words that have been given in previous interviews and describe situations through which they lived. Having experienced significant racism that escalated overnight with the Jim Crow Laws and incredible prejudice while attempting to succeed in their respective careers both due to race and gender, the actresses on-stage paint a picture of lives that most of us only read about in the history books. The largest difference being, history books can't tell it like it really was. These women are emotional, hurt, wistful, and grateful for the lives they have had, the successes they have seen, the family they have loved and the paths they have walked.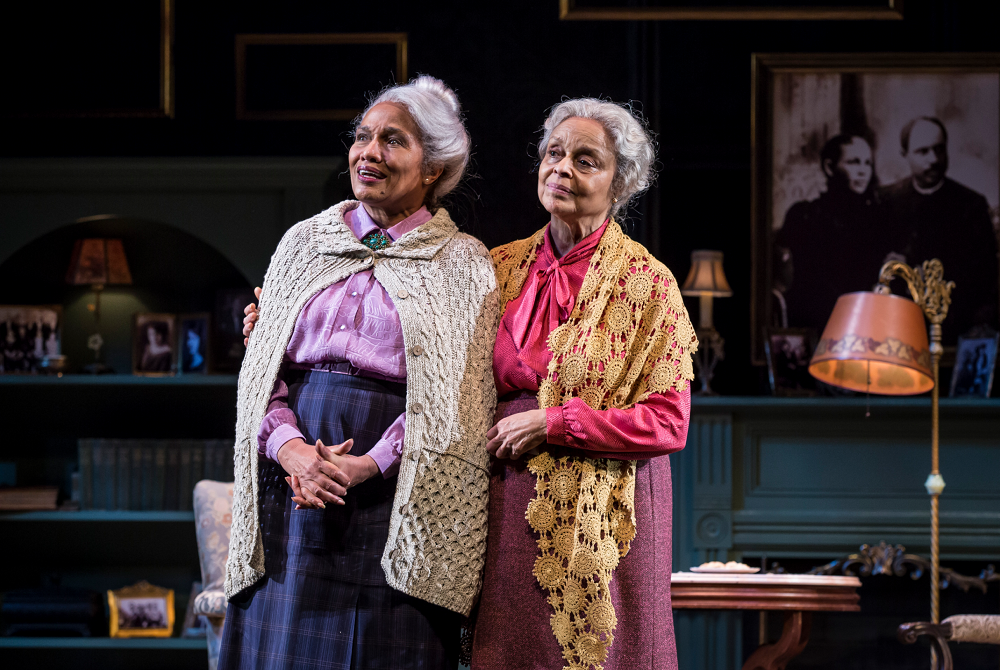 This Goodman production is very different from any you may have seen before. There is no advancement of a plot, set changes (although I'd be remiss not to mention the intricate turntable set that includes their living room, kitchen and picture frames) or costume changes. There is no major climax or action sequence and there is no physical antagonist. This performance is an intricately written, emotionally performed, celebration of the Delany sisters' life. Take the two hours and settle in for a cup of tea.
Goodman Theatre: Having Our Say Chicago Review – Having Our Say is playing at The Goodman Theatre through 6/10/18. Tickets can be purchased at a discount through Goldstar or by calling (312) 443-3800. Goodman Theatre is located at 170 North Dearborn in Chicago.