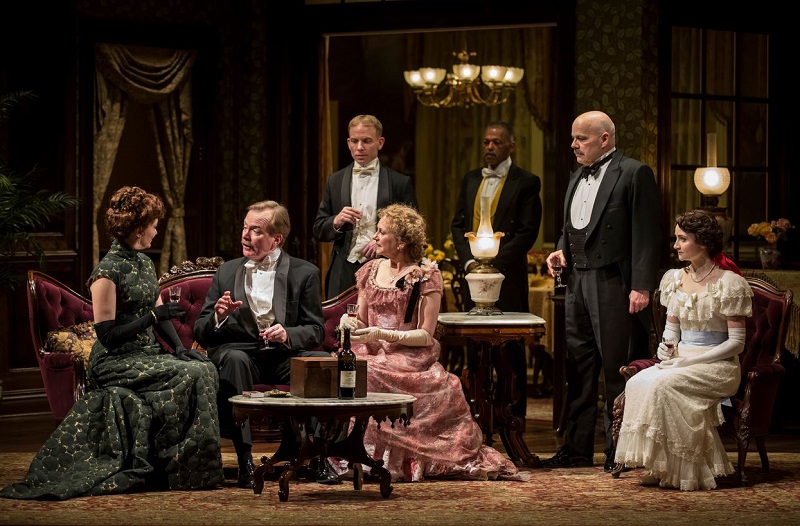 Leaving the Goodman Theatre after watching a production of The Little Foxes, I was struck by two things: How much I needed to take a breath and then speak with someone who would be kind to me. This slow building, intense show will have you both raising your eyebrows and laughing out loud. With biting humor and mostly despicable characters, the audience is met with the idea that the Hubbard siblings are most likely far worse than your own family.
Written by Tony Award-Winner Lillian Hellman and directed by Henry Wishcamper, The Little Foxes presents the audience with a 1900's richly-toned set, a grand and menacing staircase and a floor-to-ceiling window. As the maid (played by Cherene Snow) enters the room, she begins to turn on each of the lights in the imposing room. Slowly, the house lights begin to go down – one bit at a time. With lighting coming through the window to exhibit both the morning and later a rain shower, the sets and lighting marry effortlessly with the palpable tone of the show.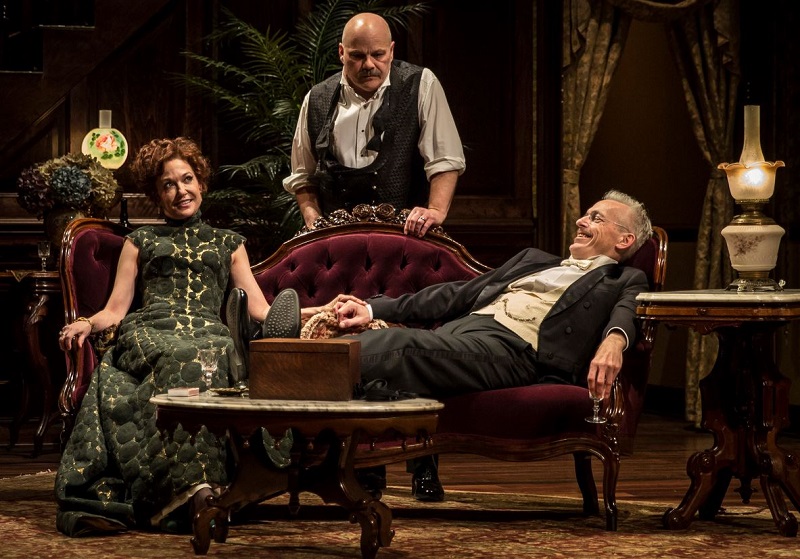 In our first scene we meet the majority of the main characters, most notably adult siblings Regina Giddens (played by Regina Cochran), Oscar Hubbard (played by Steve Pickering) and Ben Hubbard (played by Larry Yando). Regina is hosting a gathering at her home that will hopefully cement a deal between the three siblings and genial businessman William Marshall (played by Michael Canavan). Their plan is to pool their funds and build a cotton mill in order to exploit the cheap labor in the south. Each partner will pay in and own a share, making them all very rich. What we soon discover is that each of the siblings is willing to do what they have to to keep their money or swindle some more, family and partnership be damned.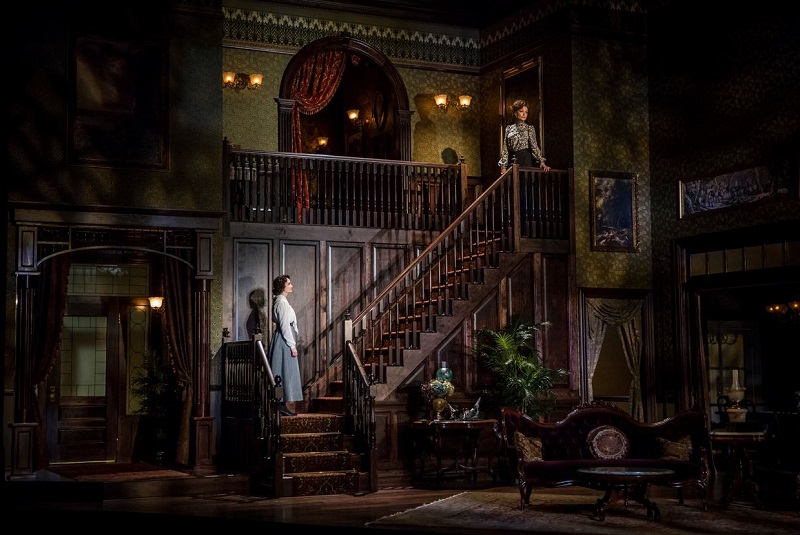 The 10-member all-star Chicago cast owns the stage in such a way that the audience has visceral feelings about each character. There are only three (and a half?) with any redeeming qualities and the audience clings to them as a lifeline while watching the intense disaster all around. With three acts and two intermissions, this greed fueled drama releases you only for the laughs, but continues down a dark and twisted road all the way to the very last moment.
Goodman Theatre: The Little Foxes Chicago Review – The Little Foxes is playing at The Goodman Theatre through 6/7/15. Tickets can be purchased through the Goodman Theatre box office online or by calling (312) 443-3800. Goodman Theatre is located at 170 North Dearborn in Chicago.
Summary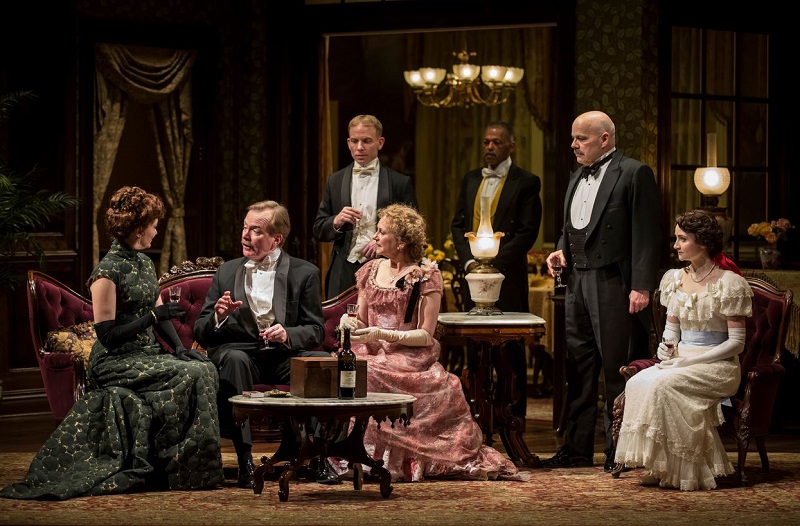 Article Name
Description
The Goodman Theatre's production of "The Little Foxes" is an evening of intense therapy that will have you appreciating your own family more!
Author