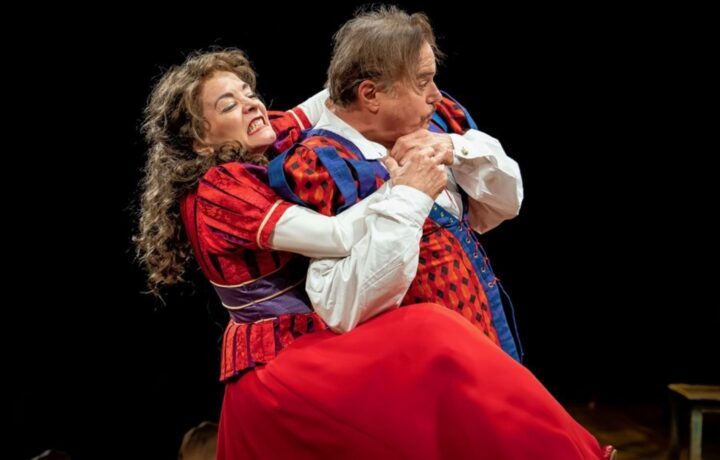 The last time I stepped foot into a musical theatre performance was on December 26, 2019. At the time I had no idea how long it would be until I got to see a live performance again, and because life got in the way, I wasn't able to go to a show during the first few months of 2020.
Then the pandemic hit and all of the theaters were shuttered. We had the benefit of seeing some viral musical performances online, but there is nothing like the energy of sitting in a theater seat and experiencing the energy of an in-person performance. The performers feel your energy, turn it into magic, and give it right back to you. There's nothing like it.
So this performance of Kiss Me Kate at the Marriott Theatre in Lincolnshire was my "welcome back." Always full of the most talented casts, this show did not disappoint.
Kiss Me Kate is the story of a cast that is performing Shakespeare's Taming of the Shrew and all of the hijinks taking place both backstage and on stage. The leading lady, Lilli Vanessi, and leading man, Bill Calhoun were once married and although she believes he is once again professing his love for her, he is actually interested in a different actress (who isn't all that interested in him).
While the entire cast has talent to spare, there are a few standouts of note. Susan Moniz (as Lilli Vanessi/Katherine) has a vocal range and power that is effortless. Just as you watch male ballet dancers lift their partners with ease, Ms. Moniz's ability is something to marvel at.
Alexandra Palkovic (as Lois Lane/Bianca) played her characters (who could have come off as shallow and dislikeable) as women with charm and magnetism. I also felt like she was channeling Amy Adams' performance in Catch Me If You Can in the most endearing way.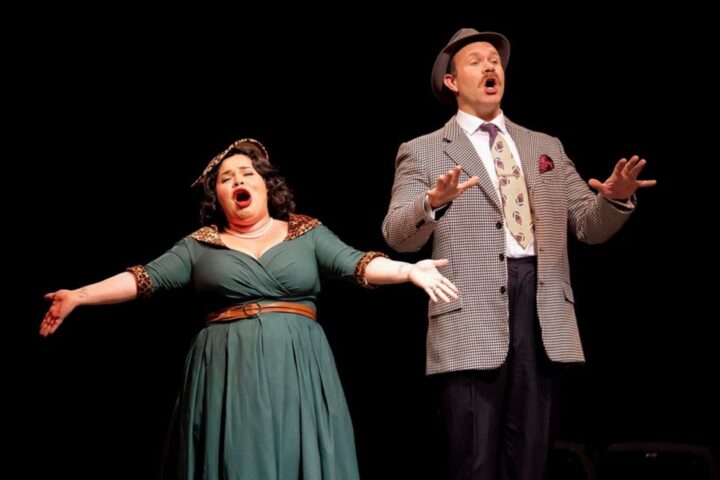 As the two hired goons meant to collect a debt from Bill Calhoun, Lillian Castillo and Shea Coffman were hilarious and scene-stealing.
On the whole, this performance of Kiss Me Kate is chock full of talent, peppered with beautiful costumes, and a fun 2 1/2 hours at the theater. It's time to go back and experience some of the magic you've been missing.
Marriott Theatre: Kiss Me Kate Chicago Review – Kiss Me Kate is playing at Marriott Theatre through 1/16/2022. Tickets can be purchased by calling (847) 634-0200. Marriott Theatre is located at 10 Marriott Drive in Lincolnshire.
Summary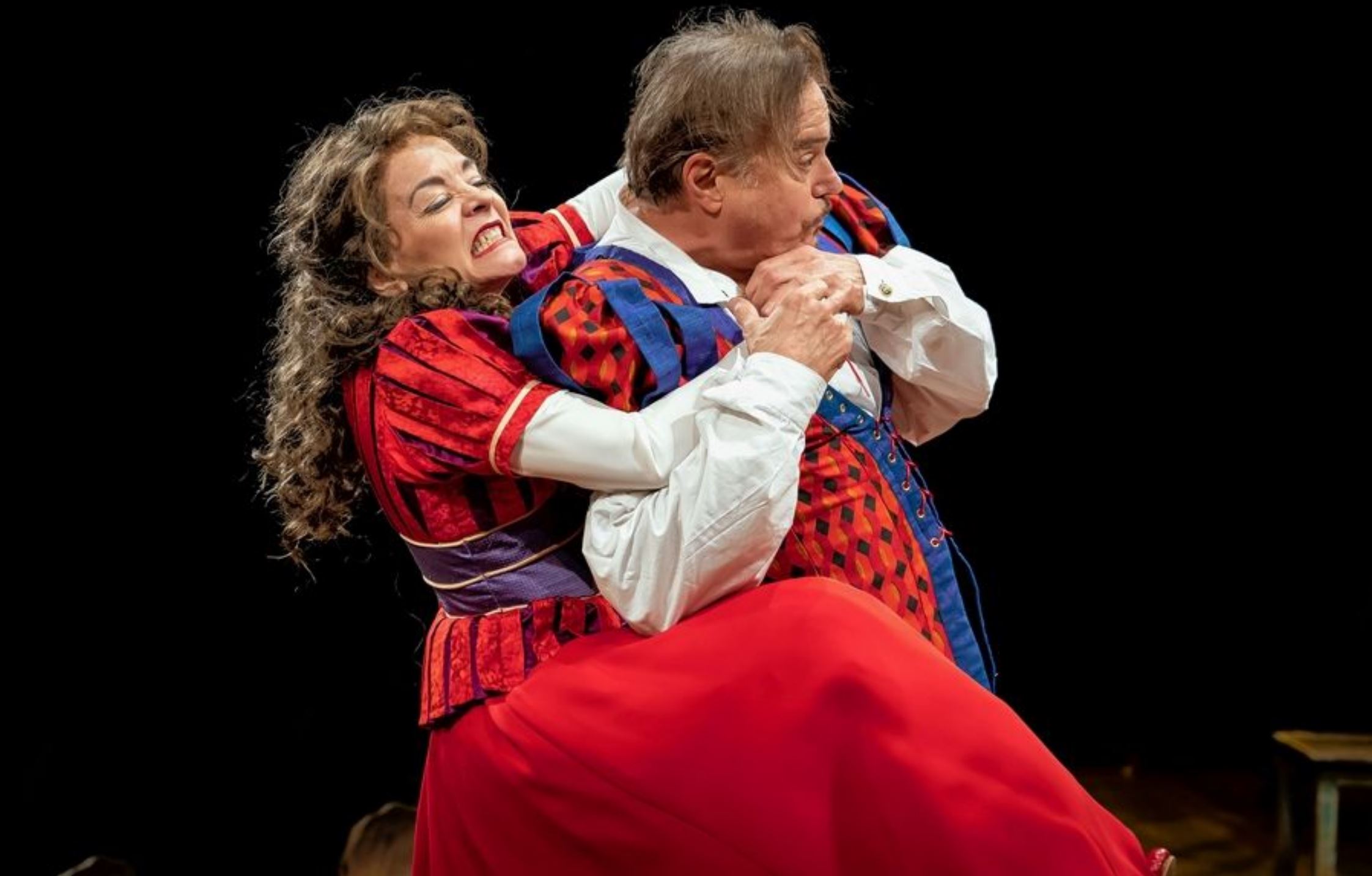 Article Name
Marriott Theatre's 'Grease' Is The Word
Description
Marriott Lincolnshire's production of 'Kiss Me Kate' is a fun romp and a great way to get back to the theater!
Author