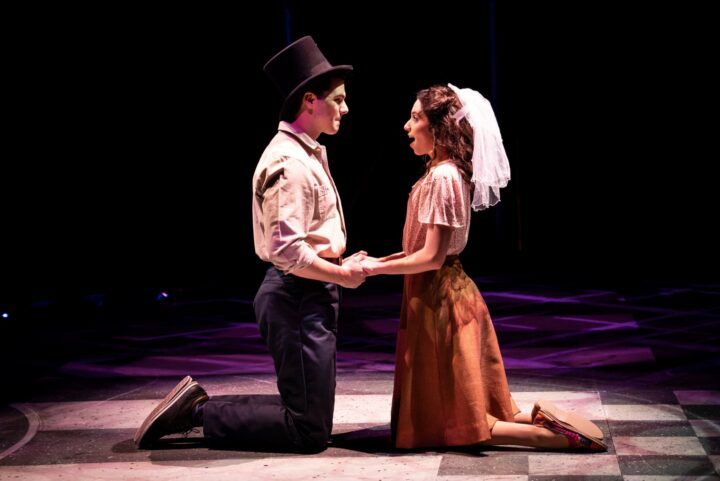 I have to admit, I am a West Side Story loyalist. I was raised on the 1961 classic and wouldn't be shocked to find out it was in my DNA. When I completed my graduate degree, West Side Story was the DVD that I played on repeat, needing something in the background to keep me company on those long nights of work and papers. I think it's safe to say that I have watched the movie hundreds of times.
All of this being said, I couldn't see the new Steven Spielberg version. I have incredible respect for the vision and talent of all of the players in the new film, but it feels wrong to me. The new interpretation could never live up to the classic in my mind, as much as I appreciate how many people enjoyed it. No one will be hurt by my excusing myself, so I'm sure it'll continue to be a success without me.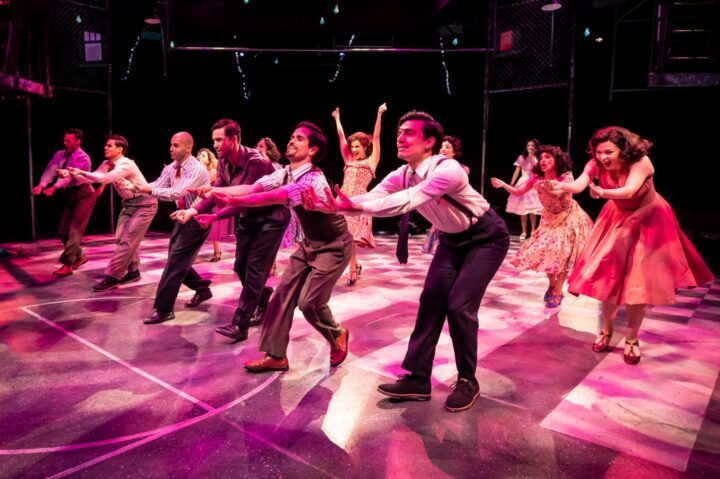 The stage, however, is a little different. Still the modern-day retelling of Romeo and Juliet with the same music as the movie, there are interesting alterations that can be done in the theatre.
The Marriott Theatre production of West Side Story is chock full of energy and talent. An in-the-round stage is never an easy place to set a production with over 25 cast members, but they did it flawlessly.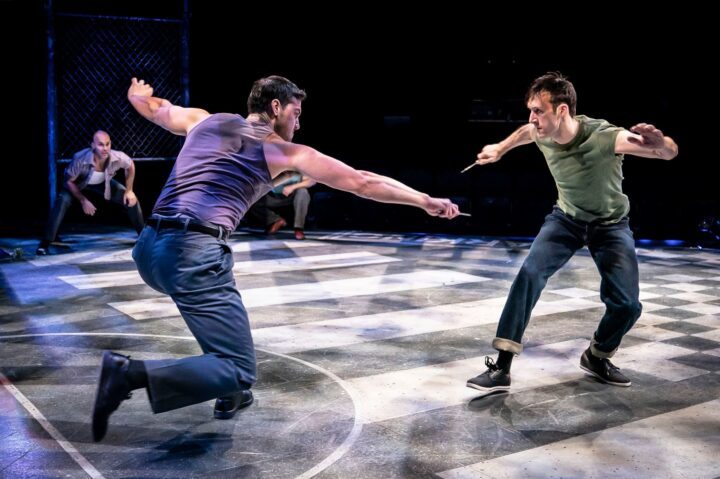 West Side Story is a modern ballet full of passion, anger, and energy, all of which were communicated from the stage. And as much as one wants to discuss the acting, the costumes, the sets, and the voices, if this show doesn't have a stellar orchestra and seamless dancing, it can't succeed.
The Marriott orchestra was on-point. Every note was beautiful and you easily forgot what a gift it was to have talented musicians performing this intricate piece because you were in it.
The cast excelled at dance, bodies and lines moving with articulate choreography (by Alex Sanchez), making the most of every inch on the stage. Watching the cast perform during the "Dance at the Gym" was a true marvel.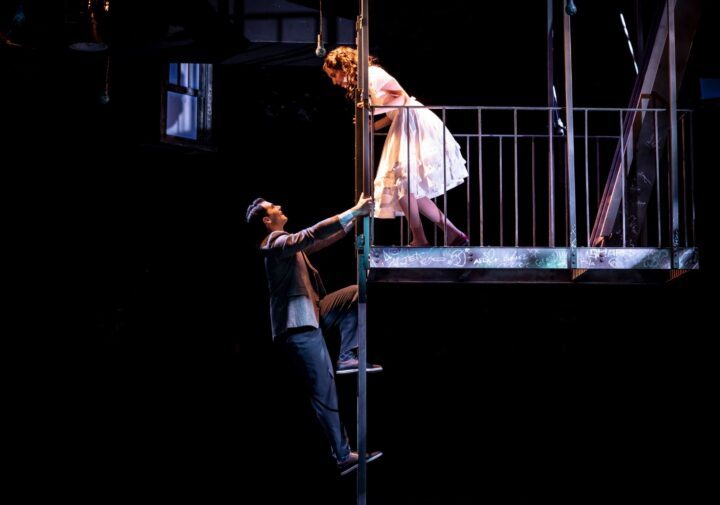 Jake David Smith and Lauren Maria Medina (a passionate Tony and lovable Maria respectively) carried the show well as leads. I'm hoping Mr. Smith will record his version of "Something's Coming" so that we can all listen to it on repeat.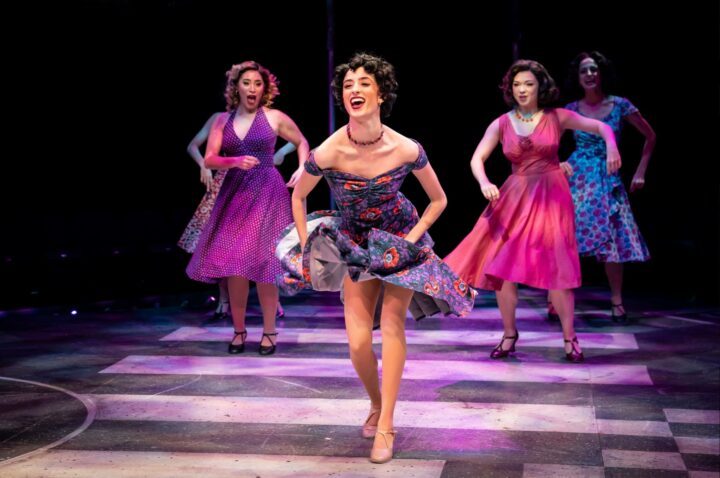 A few additional standouts were Marisa Fee as Anybodys (a scene stealer in the best of ways – the eye was drawn to her), Bret Tuomi as Glad Hand (absolutely hilarious, making me wish for the first time ever that the part was longer and had more lines), and Vanessa Aurora Sierra as Anita (feisty and affecting).
The Marriott production of West Side Story is an entertaining creation of gorgeous voices, incredible dancing, and an unbeatable score. Go out and enjoy seeing some theatre in person again with this show.
Marriott Theatre: West Side Story Chicago Review – West Side Story is playing at Marriott Theatre through 3/27/2022. Tickets can be purchased by calling (847) 634-0200. Marriott Theatre is located at 10 Marriott Drive in Lincolnshire.
Summary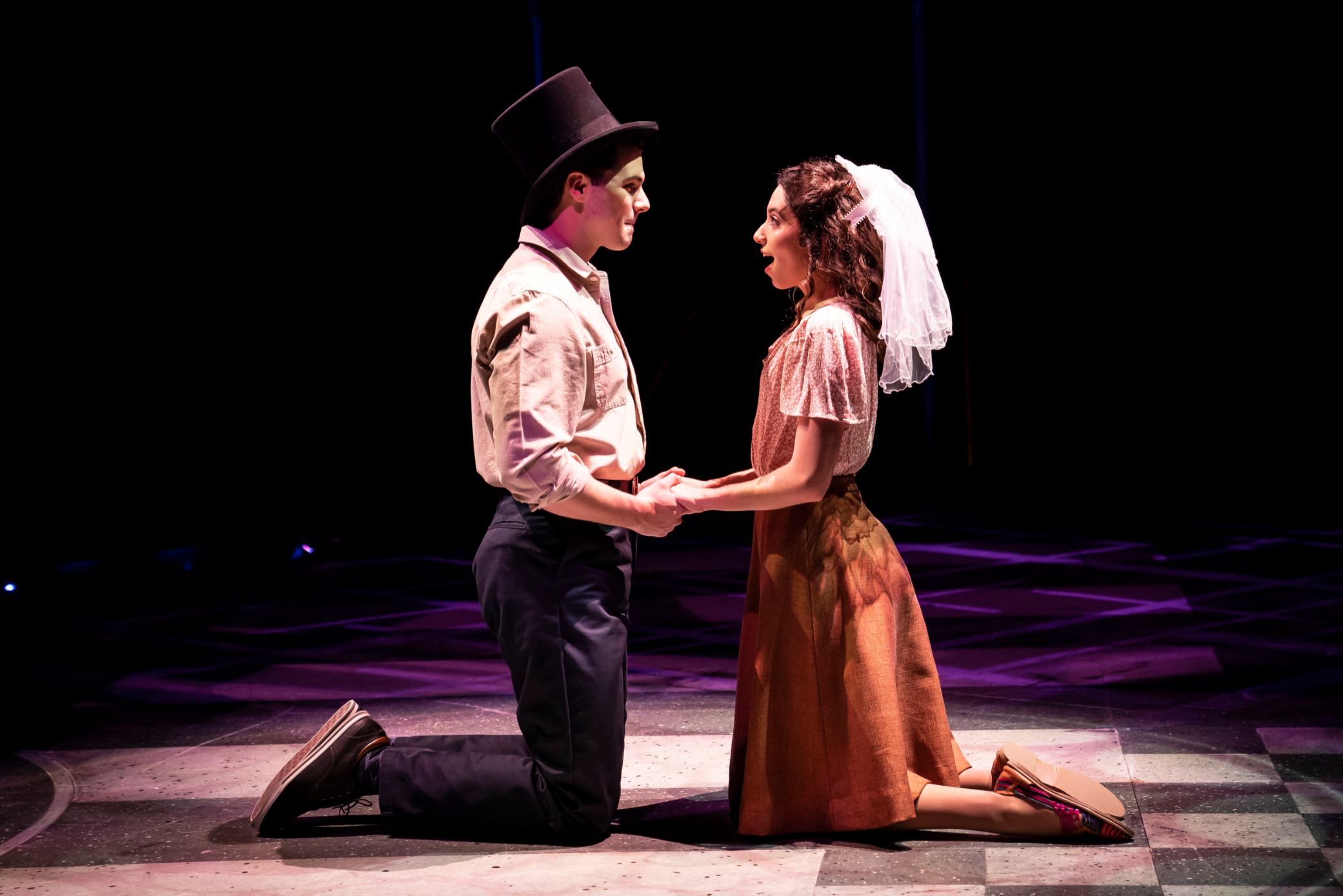 Article Name
Marriott Theatre's 'West Side Story' Is A Modern Dream
Description
Marriott Lincolnshire's production of 'West Side Story' is a passionate show full of modern dance, a fantastic score, and lots of talent. A great way to get back into the theatre!
Author