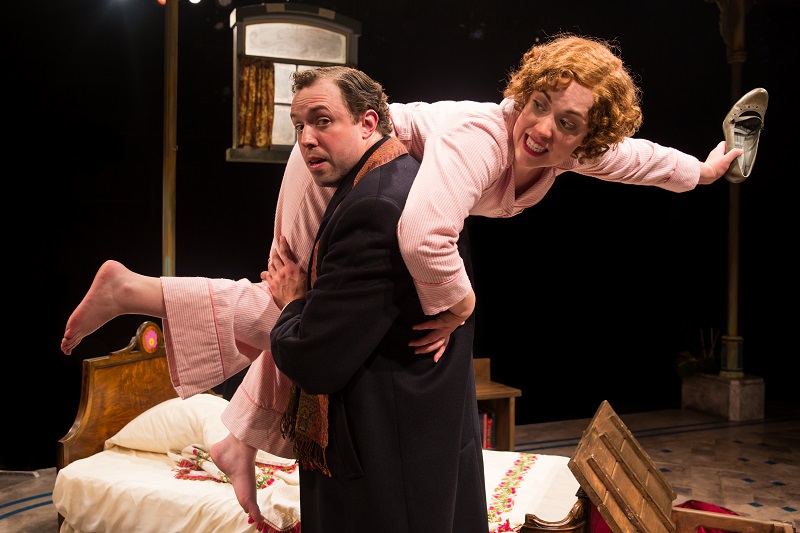 If you are a fan of the 1990s charmer You've Got Mail, it's time you see the musical that inspired it! Playing at the Marriott Theatre, She Loves Me is a fun and lighthearted show that will take you back to a simpler time; a time where pen pals used paper and pencil rather than electronics, and newspapers listed Lonely Hearts ads for people looking for love.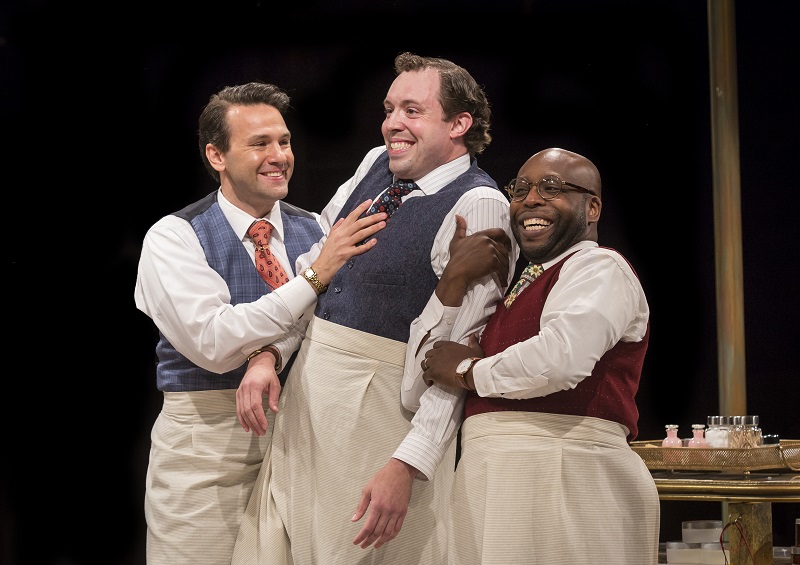 She Loves Me is the story of Georg and Amalia, employees at a Parfumerie, who do not get along. Amalia has a finesse with the customers and Georg is on his way to managing the store. While the employees at the shop all appear to work in perfect harmony (both figuratively and literally through song), behind the scenes, they are all but getting along. Luckily for both Georg and Amalia, they have their pen pals to correspond with at the end of each day. As each writes to "Dear Friend," they slowly find that their differences aren't so different after all.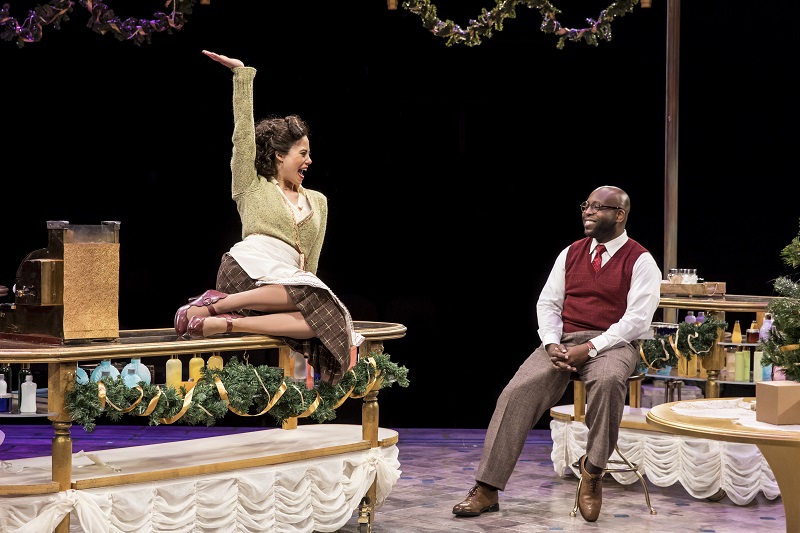 The Marriott Theatre cast of She Loves Me makes this feel like a true ensemble performance. Although there are distinct parts, there is a feeling of unity, particularly during the group scenes. The cast gels together and really comes alive during numbers like "Twelve Days to Christmas" and "A Romantic Atmosphere." Leads Alex Goodrich and Elizabeth Telford (Georg and Amalia respectively) crackle with sarcasm and wit, making their scenes particularly charming. Songs like "Tonight at Eight," "She Loves Me," and "Vanilla Ice Cream" are standouts. The supporting cast (Terry Hamilton, James Earl Jones II, Grant Kilian, Jessica Naimy, David Schlumpf, and Steven Strafford) bring sassy, clever, and outrageous fun to the show. All in all, it is a feisty, fun and modern take on a classic. You are going to love She Loves Me.
Marriott Theatre: She Loves Me Chicago Review – She Loves Me is playing at Marriott Theatre through 6/18/17. Tickets can be purchased through Ticketmaster or by calling (847) 634-0200. Marriott Theatre is located at 10 Marriott Drive in Lincolnshire.