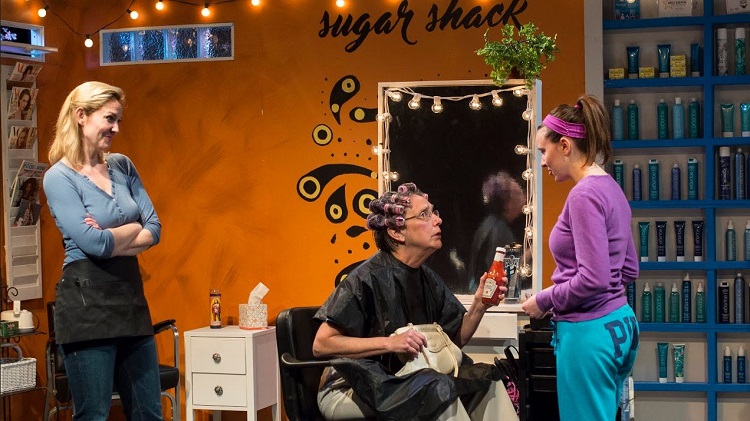 When I go to the theatre, I want to feel. I want to laugh, to cry, be moved, be angry – I want to feel. With the World Premiere of American Beauty Shop currently playing at the Chicago Dramatists Theatre, there is one thing that I can assure you of. You will feel.
Written by Resident Playwright Dana Lynn Formby and directed by Megan Shuchman, American Beauty Shop is the story of five women, each suffering their own personal heartbreak and each trying desperately to pull themselves up by their bootstraps. To have more. To be more. And while that may not sound like the lightest comedy you've ever seen, this is a witty, hilarious and tragic play that will have you both holding your sides with laughter and holding your breath with emotion. All five of this entirely female cast had moments that made you laugh and made you want to cry.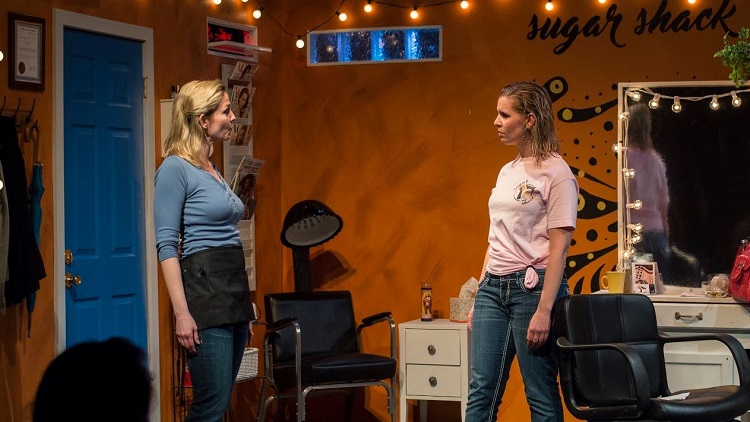 Katherine Keberlein plays Sue, the owner of the beauty shop, sister to Doll (played by Allie Long) and single mother of Judy (played by Allison Torem). Her friend and coworker Meg (played by Melissa DuPrey) serve entertaining clients like Helen (played by Barbara Roeder Harris), but business is waning and making ends meet has become increasingly difficult for all. At the beginning of the show we learn that Sue and Meg are hoping to become successful entrepreneurs by selling a line of hair thickener, Judy is waiting to find out if she's been accepted into MIT, Doll has just broken up with her boyfriend and is fighting a hangover and Helen (a senior citizen and the one consistent client at the beauty shop) can no longer afford to continue her weekly visits to Sue. How to overcome the next hurdle becomes the central theme.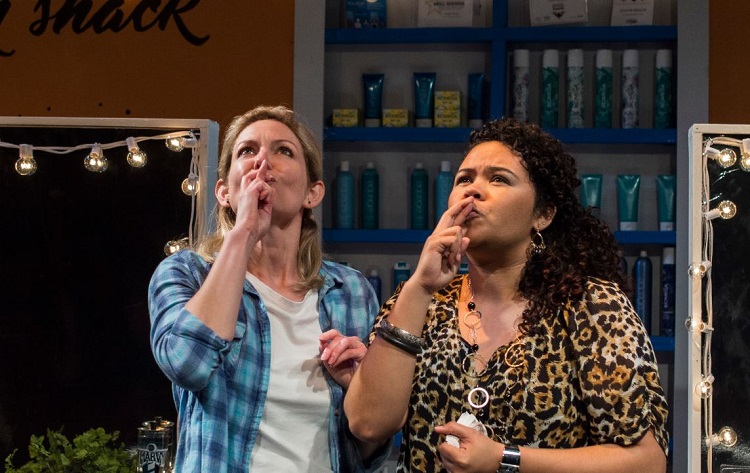 The writing and pacing of this show is spectacular. All of the players have golden moments that have you so invested that you can hear a pin drop in the audience. The set and music fill in all of the gaps and encourage you to truly know these women. Everything gels just the way that you would hope it will. If you plan to go see one play during the month, I highly encourage you to go see American Beauty Shop. I promise, it will make you feel.
Chicago Dramatists Theatre: American Beauty Shop Chicago Review – American Beauty Shop is playing at Chicago Dramatists Theatre through 6/5/16. Tickets can be purchased at a discount through Goldstar or by calling (312) 633-0630. Chicago Dramatists Theatre is located at 1105 W. Chicago Avenue in Chicago.