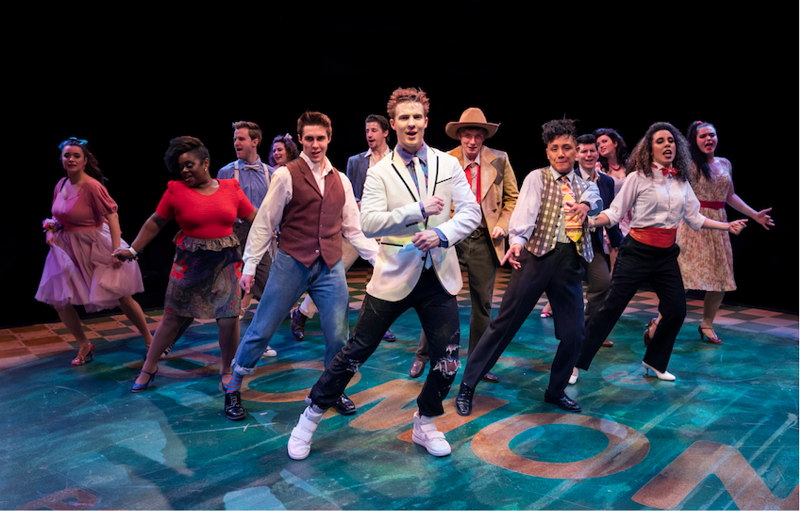 When you hear the title Footloose, many of you may be like me. You go back in time a little bit, envision Kevin Bacon with his Walkman and start singing in your head (or out loud!) "Everybody cut footloose, footloose. Kick off the Sunday shoes…" I know I'm not alone here.
I will admit that I was curious when I heard there was a Footloose musical. With all of the remakes that we have seen onscreen and on Broadway of late, I wasn't sure whether to expect brilliance or blah. In the end, the brilliance of the cast at Marriott theater overshadowed some of the blah that was the play itself.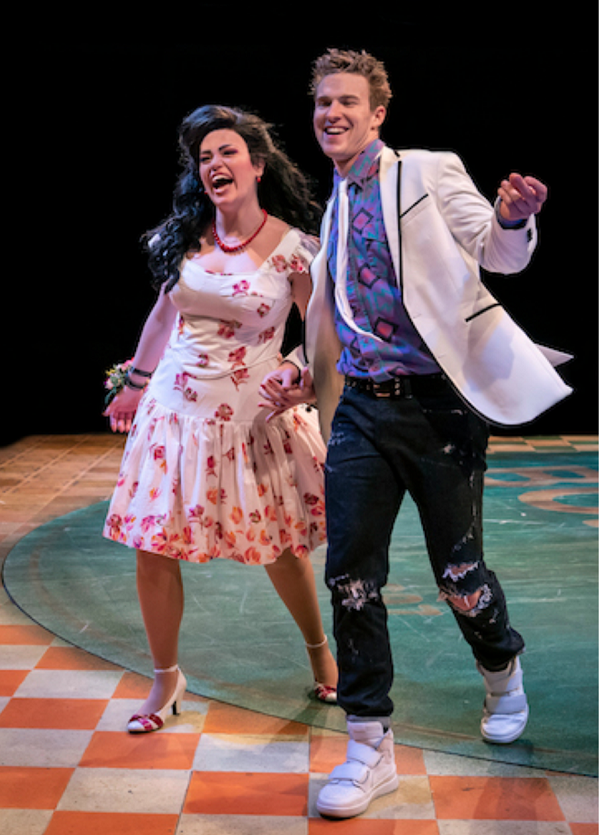 Footloose is the story of Ren, a big city teen who moves to a very small town after his father abandons him and his mother. Due to a horrible accident years before that resulted in the deaths of four teenagers, all forms of dancing and rock and roll music have been banned. When Ren meets Ariel, the daughter of the town Reverend and sister to one of the teens who died in the accident, they help each other find a way out of their sadness and bring the town along with them.
While some of the script was dry and a little slow at times, the cast of Footloose did everything they could to overcome the issues – and they succeeded. The characters – decked out in full 80's clothing, hair and makeup – were extremely enjoyable and the cast was loaded with talent.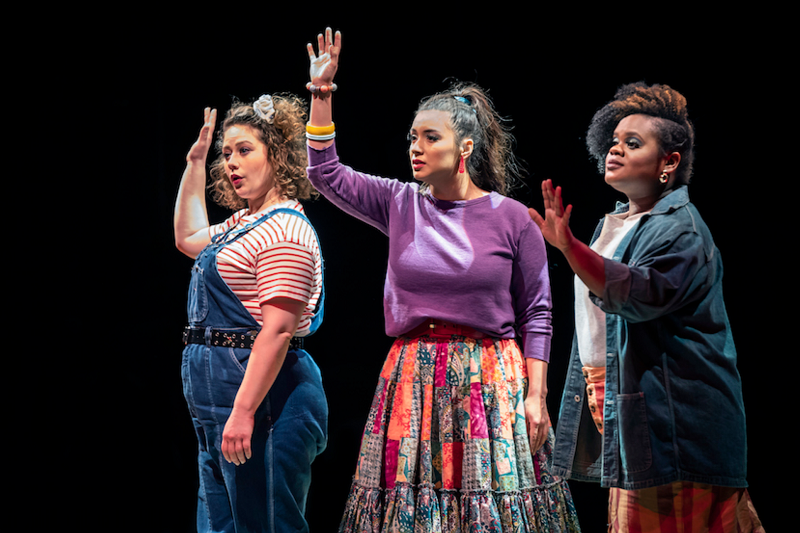 Lucy Godinez (Ariel) had a singing voice that could cut through the silence like a knife – in the best way you can imagine. I would happily listen to her sing the phone book and likely ask her to do it again when she finished. Ariel's three friends Rusty, Wendy Jo and Urleen (Monica Ramirez, Sara Reinecke, and Keirsten Hodgens respectively) were not only fun, but the actresses' voices and harmonies were phenomenal. Then you had Ben Barker's Willard who was fun comic relief with lots of personality.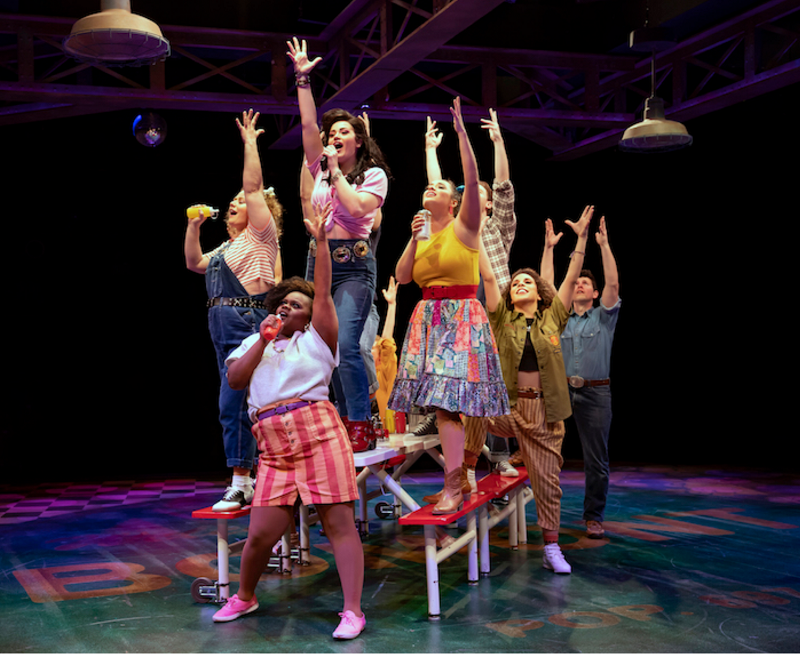 In terms of musical numbers, there were some absolute standouts. "Holding out for a Hero" (yes, the song that you know) was a teenage cast number that was led by Ariel and her three friends (again, outstanding voices). It was set at the lunch tables and its choreography reminded me a little of "Summer Nights" from Grease – only with much more energy and style. "Almost Paradise" was also stellar, as our two leads find some peace with each other under the stars. This is one of those songs that you wish you could hear again because their voices melded so beautifully.
Overall, while there was some script awkwardness, the cast and crew of Marriott Theater's Footloose had the talent to overcome and thoroughly entertain. If this was a movie that you loved or a song you find yourself singing, let this cast show you what they can do.
Marriott Theatre: Footloose Chicago Review – Footloose is playing at Marriott Theatre through 6/2/19. Tickets can be purchased by calling (847) 634-0200. Marriott Theatre is located at 10 Marriott Drive in Lincolnshire.