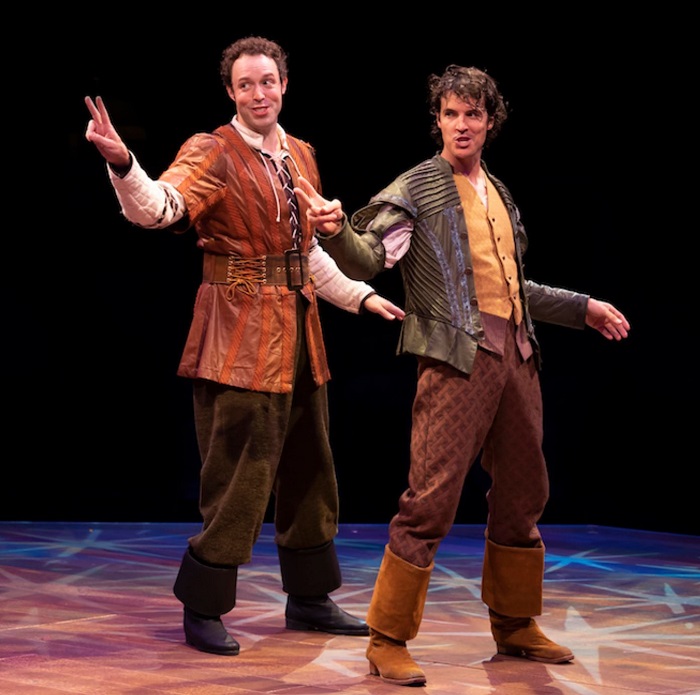 If you plan to see a single show this year, make it Marriott Theatre's hilarious new production of Something Rotten! Sharp and witty, with inuendo to spare, this show is two and a half hours of constant belly laughs.
*Disclaimer – everything written in this review is underselling the show because it is impossible to capture the magic in writing. That is how good it is.*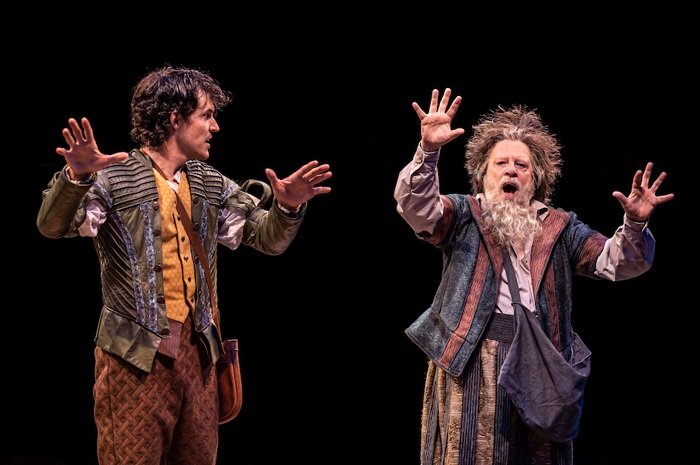 Something Rotten! is the story of the Bottom brothers, two writers who are desperate to create a hit production. In a time where Shakespeare is a rock star and every other playright is seemingly second-rate, Nick Bottom consults Nostradamus (although, not the Nostradamus) for ideas. Based on his not-so-accurate visions of the future – and what would become "A Musical" – the brothers produce a show that would never be forgotten.
A hilarious script that was Tony nominated for both Best Book of a Musical and Best Original Score in 2015, Something Rotten! has something to offer to everyone. Filled with constant moments to appreciate in both spoken word and song, the experience leaves you thinking about when you can return to see it again.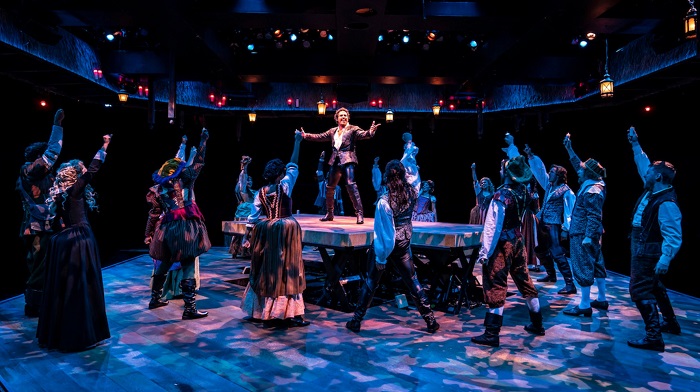 What's better, the talent in the Marriott Theatre production is off the charts. Every single member of the cast is on-point, clearly enjoys what they are doing and has incredible performance skills. A few standouts are KJ Hippensteel as Nick Bottom (phenomenal), Cassie Slater as Bea (hilarious), Ross Lehman as Nostradomus (killer comedic timing), Jonathan Butler-Duplessis as the Minstrel (what a voice), and the scene stealing Sawyer Smith (in several smaller parts) who you won't be able to stop watching.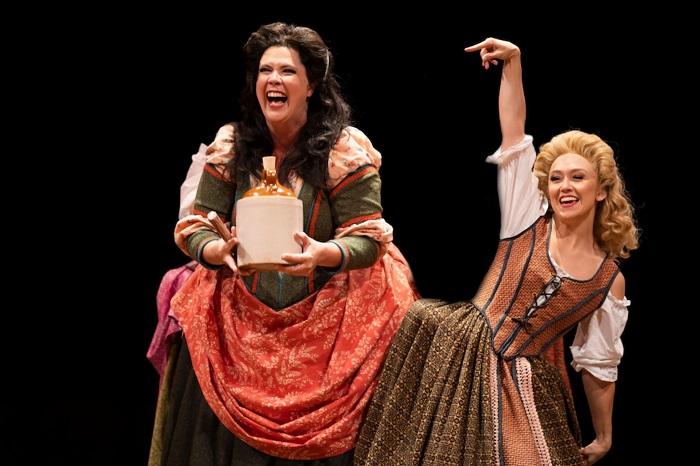 If you are a fan of musicals, give yourself the gift of this show. With frequent nods to other popular musicals that you have likely seen or are familiar with, the references are are like little firecrackers of delight. This show loves and understands musicals in the same way you do, so sharing those inside jokes is a constant bonus.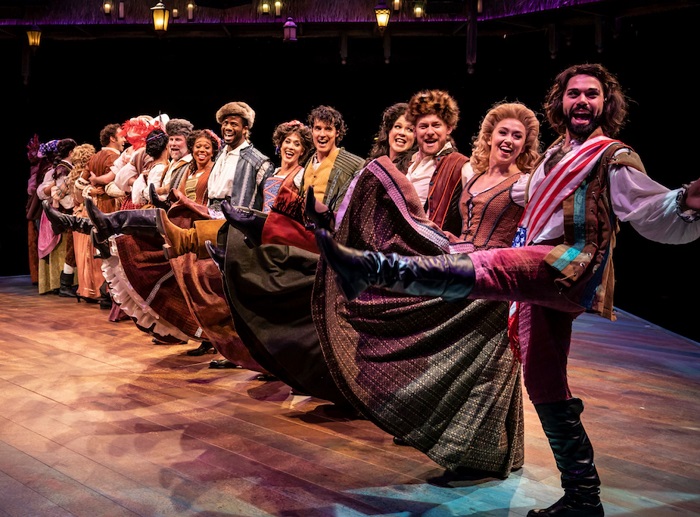 There were several times during this show that I wished I could rewind and watch the moments again. The story, the music, the talent, and all of the costumes, sets and lighting make for an incredibly fun and memorable few hours. Get your tickets early! If you don't, you'll be sorry you missed it!
Marriott Theatre: Something Rotten! Chicago Review – Something Rotten! is playing at Marriott Theatre through 10/20/19. Tickets can be purchased by calling (847) 634-0200. Marriott Theatre is located at 10 Marriott Drive in Lincolnshire.