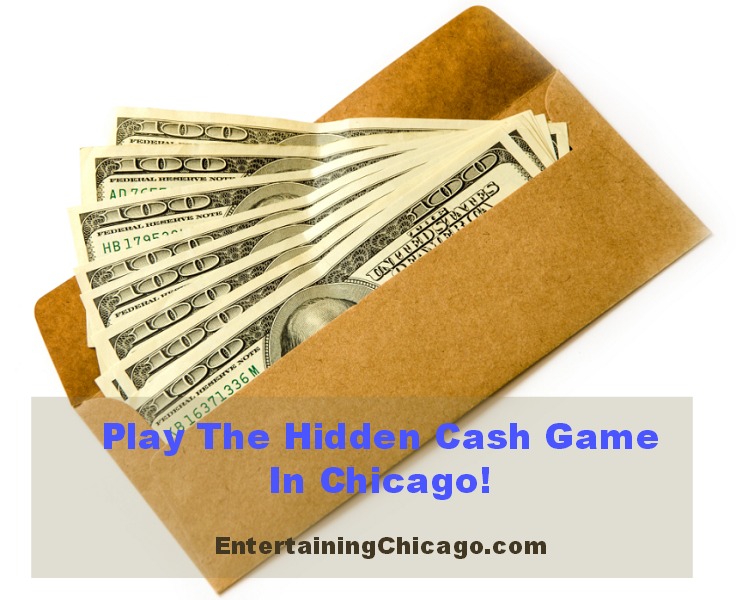 If you've heard about the Hidden Cash Game being played in other parts of the country, you will be thrilled to hear that it's now in Chicago! If you're not familiar with the Hidden Cash Game, this is a social experiment being conducted for what seems like the sole purpose off helping other people. Follow Hidden Cash on Twitter (in Chicago you'll also follow this account) and you'll be given clues to where there is hidden money in different areas of the country or the city you live in. The first person to find it wins! That is it. That is all.
It has recently been revealed that Jason Buzi, San Francisco real estate investor and entrepreneur is the "host" of the game that has taken off all over the country. He has been quoted as saying "Just because I am a businessperson doesn't mean everything for me is about making money. It isn't." And with an estimated $10,000-$15,000 spent on the game – at the end of the day, that's not a ton of money to launch a goodwill movement. Hopefully it is just enough.
The whole idea behind this game is one that we need to encourage. Pay it forward! Do you have an extra $20 that you found in a coat pocket? Hide it and tweet about it to your friends! Maybe add the #HiddenMoney hasthag and you'll pay it forward a little further. I am fascinated to see how this social experiment turns out, but I know that the next time I find some unexpected cash around my house, I'm going to play!
So how do you take part in the Hidden Cash Game around Chicago? Follow Hidden Cash on Twitter, watch for clues and then jump into the game! And if you do find some money, think about paying some of it forward. That AND I want to hear about it!
Interested in more free activities that you can do around Chicago? Read about those here.