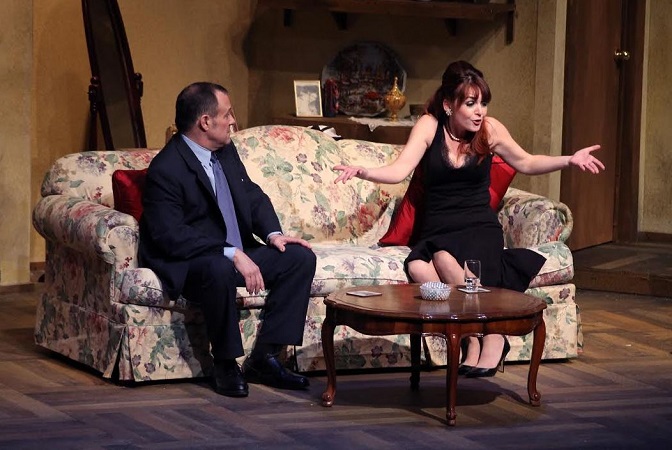 One of the best things about being in Chicago is that everyone has access to good theatre. Whether it be in a larger theater downtown, a black box on the North Side or a small space in the suburbs, it's just a matter of finding it!
Tucked away in a Skokie theater, the Emergent Theatre Company recently opened their production of Neil Simon's "The Last of the Red Hot Lovers." Directed by Robert Costanzo ("City Slickers," "Friends"), this is a classic show about a long-time married man who is contemplating having an affair with three different women. It is performed in three related vignettes, each focusing on the relationship between our leading man and one of the women. The concern that I think any audience has in these situations is "will the next vignette be as strong as the last one?" Quite enthusiastically I can tell you, each time a new actress entered the stage, I was engaged by the different energy, but the consistent strength of performance.
As the lights go down at the top of the show, the Jimmy Buffet song "Escape (The Pina Colada Song)" begins to play. This fun nod to what you are about to experience tapers off and we are greeted by our leading man Jim Saltouros as Barney Cashman – a gentle and unfulfilled restaurant owner. Mr. Saltouros' Barney is a man whose curiosity and anticipation leaves you remembering just how it felt to go on a first date.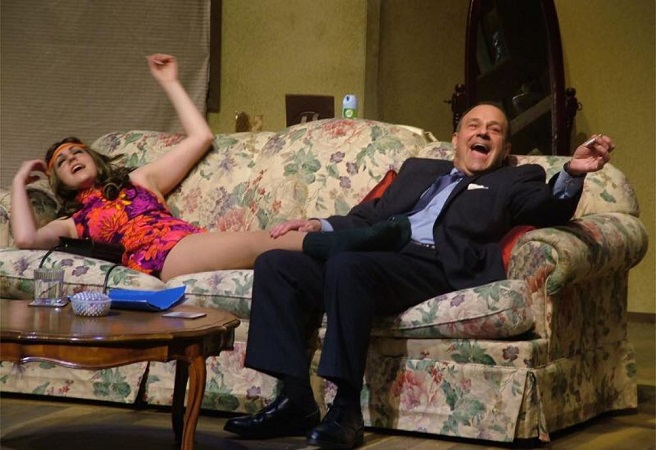 The show's talented leading ladies (Kelly Levander as Elaine Navazio, Rachel Rosen as Bobbi Michelle and Lisa Stran as Jeanette Fisher) each capture an energy unique unto themselves and propel their individual scenes forward. Ms. Levander is sassy and brash as the experienced other women, Ms. Rosen is boisterous and wacky as the actress who can spin stories and Ms. Stran is hilariously sorrowful. With Mr. Saltouros' Barney trying to figure his way through each debacle, the show is energetic, full of laughs and may remind you that the grass isn't always greener.
Emergent Theatre: Last of the Red Hot Lovers Review – Last Of The Red Hot Lovers is playing at the Mayer Kaplan JCC Theatre, 5050 Church St. in  Skokie through 4/19/15. Tickets can be purchased through Goldstar at a discount.