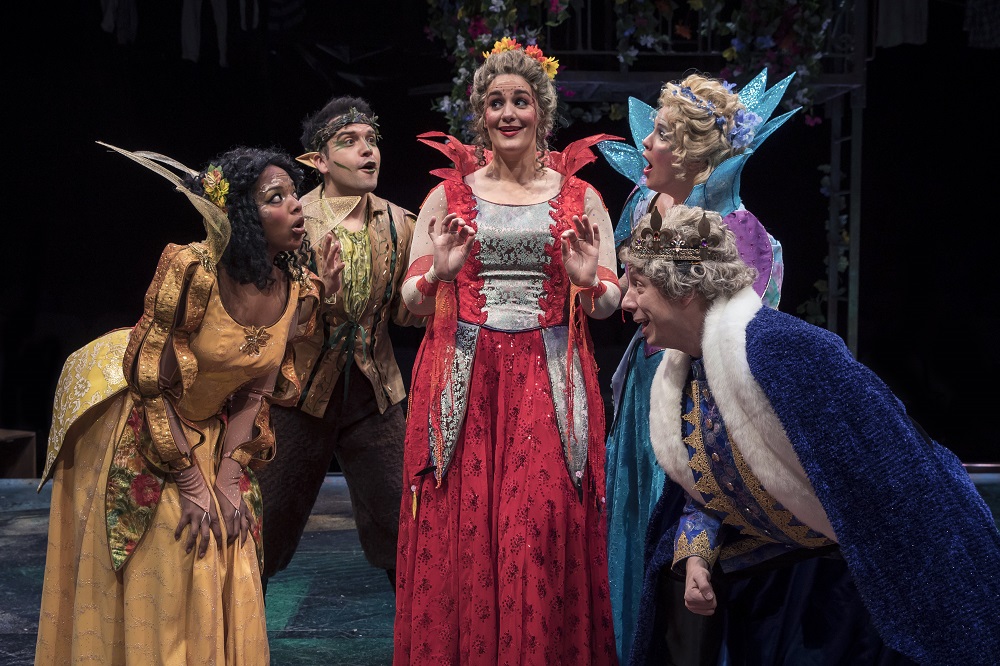 The Marriott Theatre's children's production of Sleeping Beauty is an engaging and charming performance for the little ones. While many kids will be familiar with the Disney production of Sleeping Beauty, this story is a bit different than what they will be expecting. That said, the characters are fun, bright, three dimensional, and a joy to watch.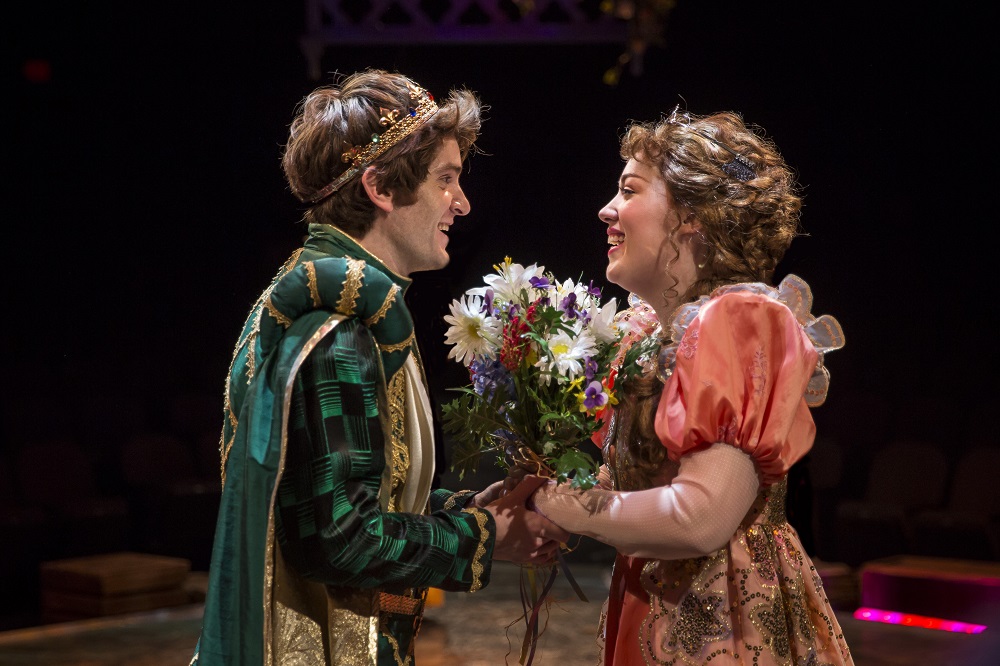 The story begins with Topaz, and elf who speaks both Spanish and English, who lets us know that a baby is about to be born. We next meet the king, who is hilariously terrified for this new step, and then the three colorful fairy creatures, Marigold, Ruby and Periwinkle, who are there to bestow gifts on the little one. When the scorned Magenta comes in after the birth, she puts a spinning-wheel curse on the little one (you may be familiar with this part!), and Ruby attempts to change the curse by giving the gift of love. Should Princess Amber be kissed by her love when she is sixteen, she will awaken.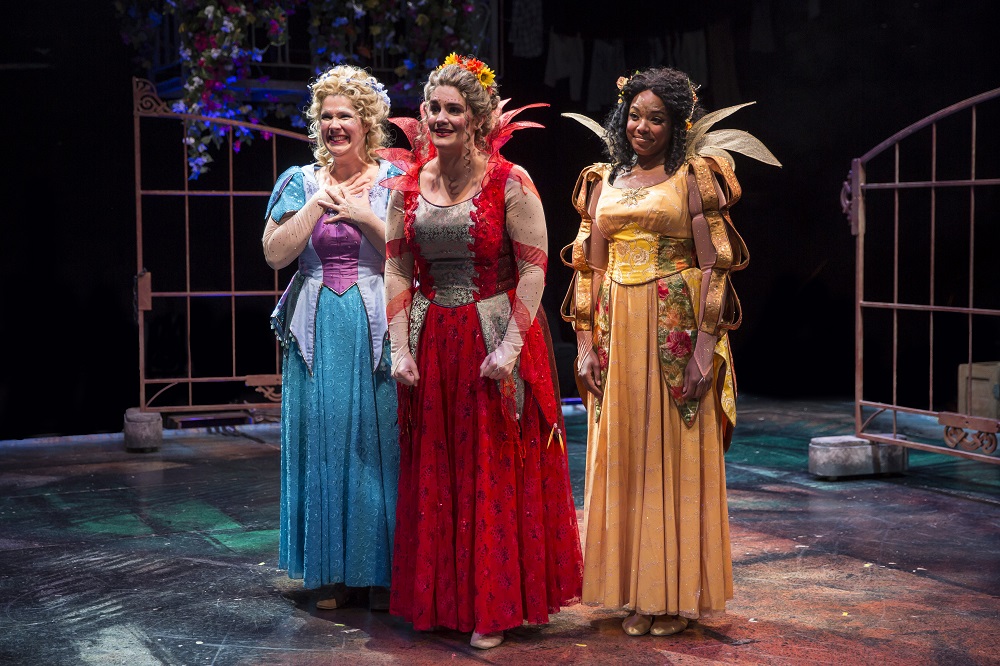 This show does an excellent job of elbowing out of the standard story and letting us know a bit more about each character. Teenage Amber wants to see the world and explore, and not be kept in a box or made to be prim and proper. Prince Hunter (her childhood friend) has a habit of sneezing whenever he is scared of something – which is always! The three fairies each have distinct personalities (sassy, emotional, and positive) that make their scenes particularly fun, and the fact that Topaz speaks two languages much of the time has a heart-warming inclusivity that I wish other performances would adapt.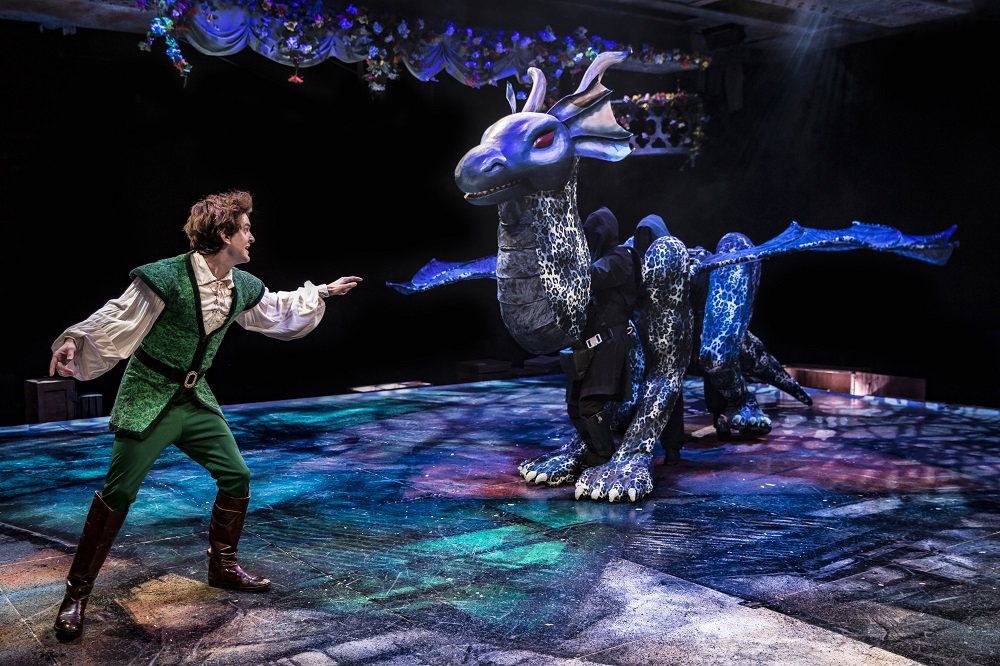 Then, there is the dragon. Created in three parts that move as one, the dragon stalks on and off-stage in a bit of a jaw dropping manner. The entire audience was gawking at how incredibly cool it was that there was a dragon in this performance – including me! Nothing to be scared about with this dragon. The only special effects are a bit of smoke and a dragon voice.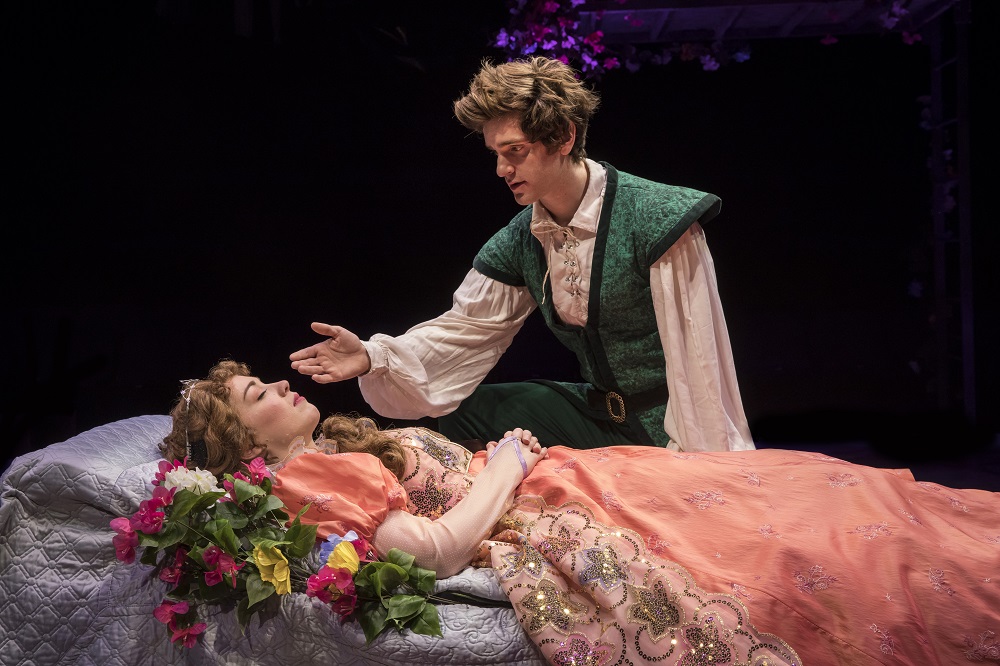 All in all, this is lovable show for audiences of all ages – and I truly mean all ages. If your child has not been introduced to the theatre yet, this is the show to start with. You will see little ones as young as a year old, and all of these professional actors are used to the tiny comments from the audience. The children get excited, they talk to their parents, they have to go to the bathroom – this is normal and the cast is used to it. Bring them! They're going to love it.
Marriott Theatre: Sleeping Beauty Chicago Review – Sleeping Beauty is playing at Marriott Theatre through 12/30/17. Tickets can be purchased by calling (847) 634-0200. Marriott Theatre is located at 10 Marriott Drive in Lincolnshire.